En Varsovia:
Undersecretary Gloria de la Fuente leads Political Consultations with Poland

Tuesday, September 26th 2023
The Undersecretary of Foreign Affairs, Gloria de la Fuente, led today, together with her Polish counterpart, Wojciech Gerwel, the XI Meeting of Political Consultations between Chile and Poland, when the two countries are celebrating 104 years since they established diplomatic relations.
At the meeting, which took place at the headquarters of the Polish Ministry of Foreign Affairs in Warsaw, the authorities reviewed the main aspects of the bilateral relationship, agreeing that the holding of this meeting will allow further strengthening of ties, which have many areas of coincidence.
In this regard, they stated that both countries have affinities on human rights at a multilateral level, highlighting Poland's support for Chile's candidacy to the Human Rights Council for the period 2023-2025, in addition to the support for resolutions presented by our country on Nicaragua and on human rights and the implementation of the 2030 Agenda.
At a commercial level, the undersecretary noted a positive increase in investment and bilateral trade, and expressed the need to continue deepening ties in this area. She also expressed interest in exploring cooperation opportunities in sectors such as lithium and green hydrogen. The undersecretary emphasized that Chile has made a firm commitment to renewable energies and that she sees European investments in this area as positive.
Other issues addressed were the Advanced Framework Agreement between Chile and the European Union, whose political closure was reached in December 2022 and which modernizes the Association Agreement in force since 2003. The undersecretary thanked Poland for its support and stated that she expects this instrument to be signed by the end of this year, which will mean a new impulse at the level of cooperation, contributing directly to the Sustainable Development Goals, in addition to promoting trade and investment.
They also discussed about the Pacific Alliance, to which Poland has been an observer state since April 2015. The undersecretary commented that Chile will assume the Pro Tempore Presidency of this regional integration mechanism in March 2024, so she hopes that a working agenda can be developed with Poland.
Regarding the situation in Ukraine, the Polish undersecretary commented on the implications that the war has had in his country, while Undersecretary Gloria de la Fuente indicated that Chile has a strong commitment to democracy and human rights, which is why it has supported and co-sponsored resolutions condemning the Russian aggression in various multilateral bodies, such as the United Nations General Assembly, the Human Rights Council, the ILO Administrative Council and the Organization of American States. He also stated that Chile hopes that dialogue and negotiation will prevail in order to avoid a further escalation of this conflict.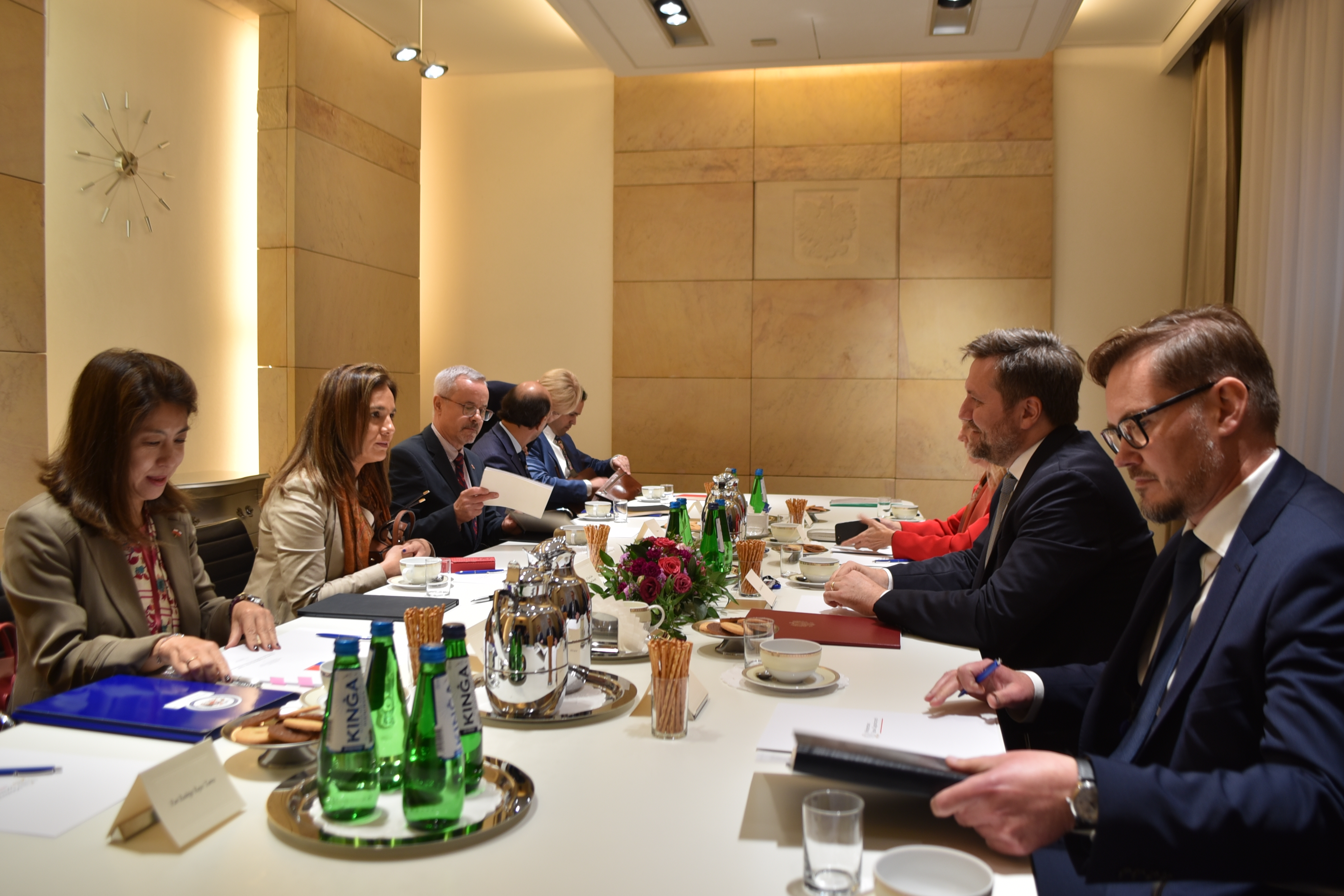 Related articles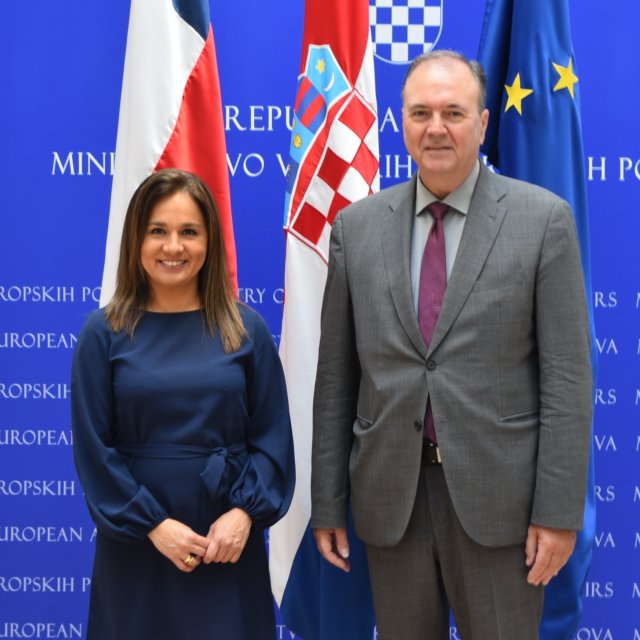 Thursday, September 28th 2023
Chile and Croatia hold political consultations and make progress on several agreements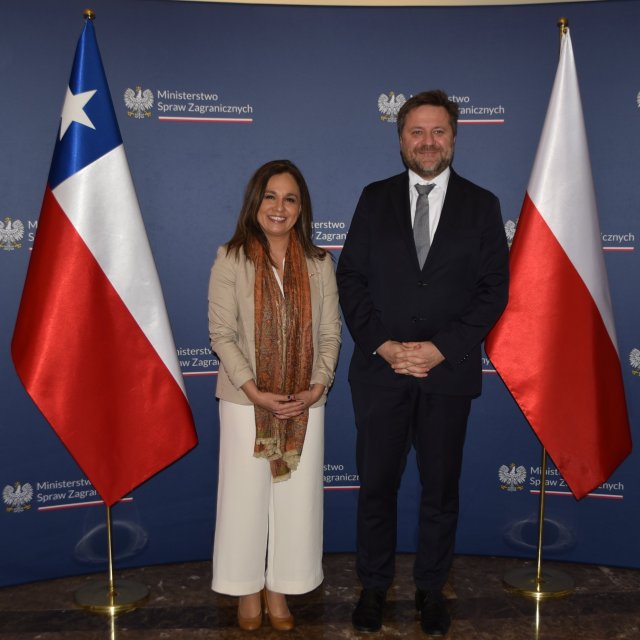 Tuesday, September 26th 2023
Undersecretary Gloria de la Fuente leads Political Consultations with Poland