Minister leads commemoration of Chilean diplomat Samuel del Campo in Romania: "His legacy has been recovered and highlighted in our diplomatic service"

Tuesday, August 29th 2023
The Minister of Foreign Affairs, Alberto van Klaveren, headed today a ceremony to commemorate the Chilean diplomat Samuel del Campo in Romania, which was attended by the deputy president of the Jewish Community of that country, Silviu Vexler, and the Minister of Economy, Radu Oprea, among other authorities.
Samuel del Campo arrived in Romania to perform functions as Chargé d'Affaires and Consul, in the context of the Second World War. There, he helped save the lives of more than 1,200 people from Nazi persecution. "He provided Chilean passports and safe-conducts to hundreds of Polish and Romanian Jews, in addition to giving them legal advice so that they could better protect themselves from the anti-Semitic measures that were being applied", commented the minister.
In this sense, he stressed that his work "was not only an example of nobility and empathy but also of the determination of a man who took his diplomatic and consular duties beyond (...) His legacy has been recovered and exalted in our diplomatic service and his memory preserved".
"The floral offering that we deliver today in this park, next to the Great Synagogue of Bucharest, is not only to pay respect to the memory of Samuel del Campo. It is also to honor the memory of those who received his help, but above all of the thousands of Jews whose lives were unjustly cut short by hatred and discrimination," he added.
It is noteworthy that this year the President of Romania, Klaus Lohannis, during his visit to Chile, made a donation of diplomatic archives to the Museum of Memory and Human Rights, among which are documents related to the work of Samuel del Campo, as well as those of the Chilean exiles who settled in Romania after the coup d'état in Chile.
Finally, the minister stressed the importance of continuing to promote and defend human rights, as well as the value of international solidarity, elements that take on special meaning 50 years after the democratic rupture in our country.
Related articles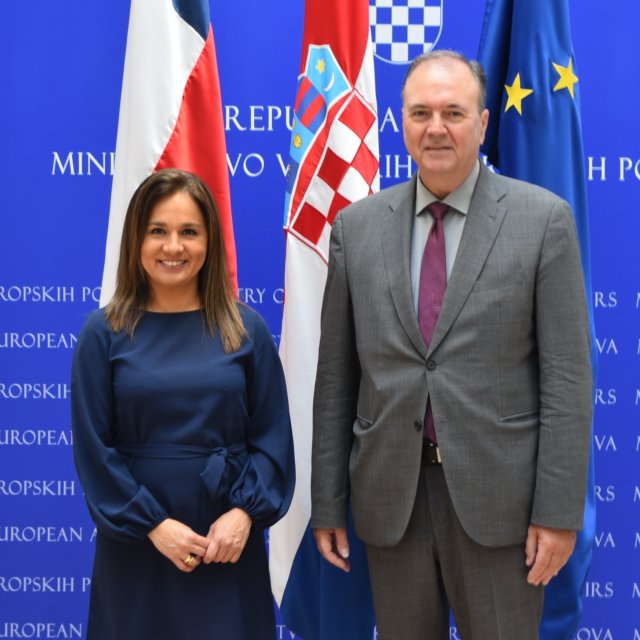 Thursday, September 28th 2023
Chile and Croatia hold political consultations and make progress on several agreements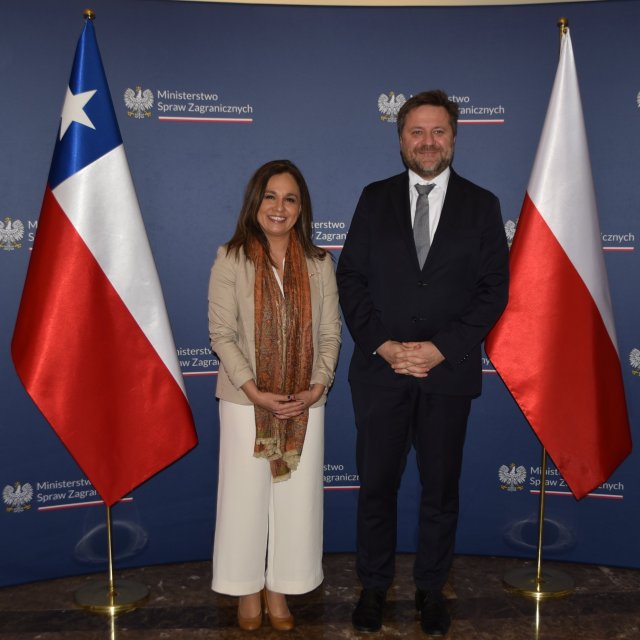 Tuesday, September 26th 2023
Undersecretary Gloria de la Fuente leads Political Consultations with Poland