Minister Antonia Urrejola leads ceremony for the International Day of Remembrance of the Victims of the Holocaust

Thursday, January 26th 2023
A solemn ceremony was led today by the Minister of Foreign Affairs, Antonia Urrejola, in the context of the International Day of Remembrance of the Victims of the Holocaust, which was also attended by the Minister of Education, Marco Antonio Avila; the Diplomatic Corps accredited in Chile; representatives of B'nai B'rith Chile and the Jewish community in Chile.
The event was charged with emotions with the memory of the six million Jews, gypsies, people with disabilities, homosexuals, political dissidents, among others, who were persecuted and murdered in the Nazi holocaust. Six candles were lit in their honour, and a seventh, in memory of all those who were victims for loving, thinking or simply being different.
During the activity, Minister Urrejola expressed that this painful memory "allows our societies to always be attentive, educated and aware of the importance of tolerance, respect and diversity as an imperative of coexistence. That is why, on this day, when we gather to commemorate the victims of the Holocaust, we do so by keeping alive the memory of these terrible crimes committed, but also to keep alive the memory of the lessons that the triumph of the human spirit must always be above tyranny.
In the same sense, the Foreign Minister explained that "the Shoah reminds us that human rights are not just abstract norms, but fundamental requirements linked to human dignity, guarantors that situations like the one we commemorate today will never be repeated".
The event also featured the testimony of Holocaust survivor Rudy Haymann, who recounted his harsh experiences prior to his arrival in our country, where he has lived until the present day.
The Jewish Community also recognised the valuable work carried out over the years by the Minister of Education, Marco Antonio Ávila, who, during his professional career, has made important contributions against discrimination and in favour of respect for human rights, positioning these issues as a priority in the education of children in our country.
The ceremony culminated with the presentation of a plaque installed on the first floor of the Ministry of Foreign Affairs, in honour of Samuel del Campo, Chilean diplomat and defender of Human Rights, distinguished as "Righteous Among the Nations", for his action in Romania between 1941 and 1943, which saved the lives of twelve hundred people during the Holocaust, with the delivery of letters of protection and Chilean passports to Romanian citizens of Jewish origin, who had been deported to concentration camps during the Second World War.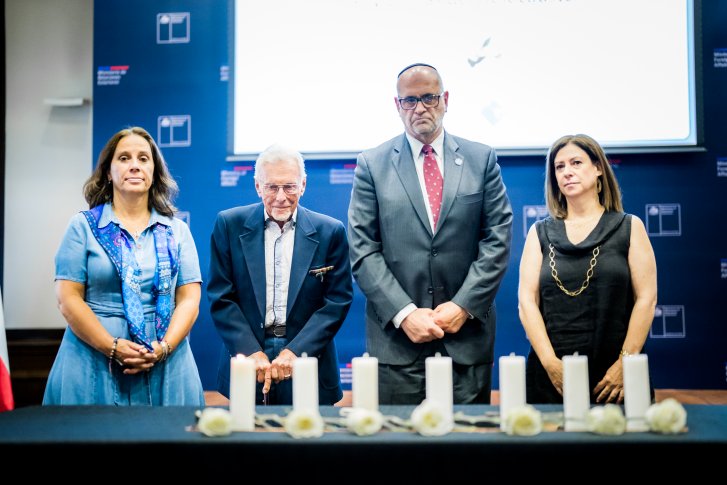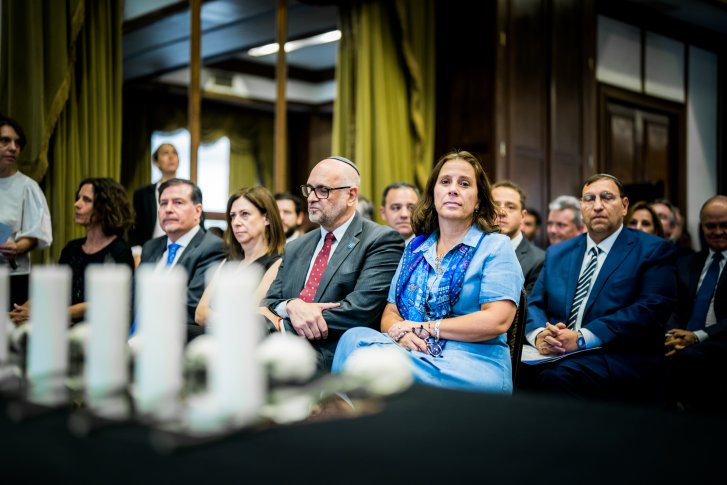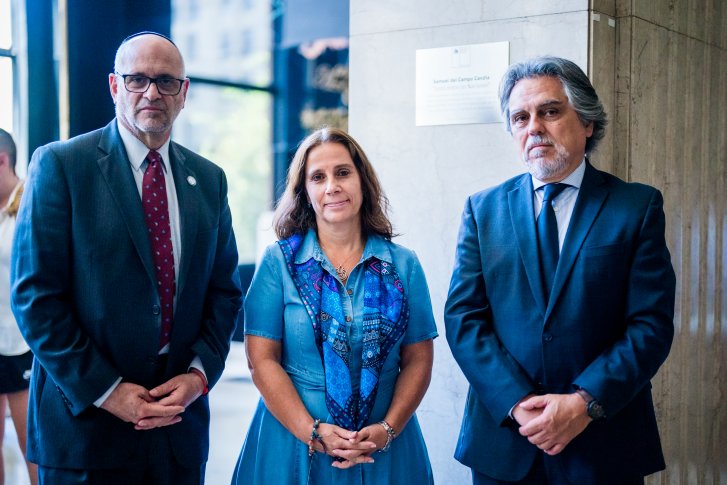 Related articles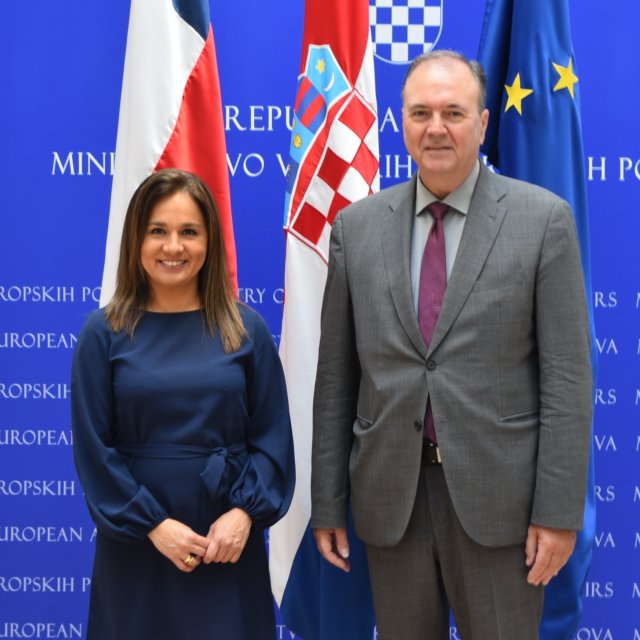 Thursday, September 28th 2023
Chile and Croatia hold political consultations and make progress on several agreements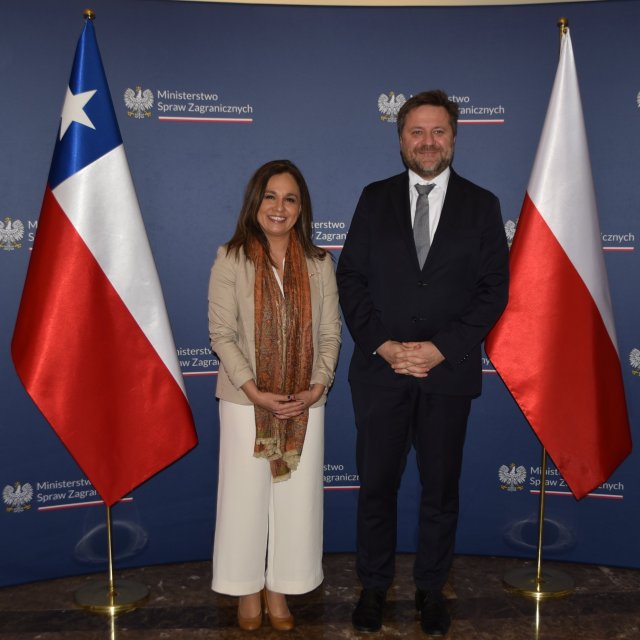 Tuesday, September 26th 2023
Undersecretary Gloria de la Fuente leads Political Consultations with Poland