Foreign Minister Ampuero meets with graduates of the "Andrés Bello" Diplomatic Academy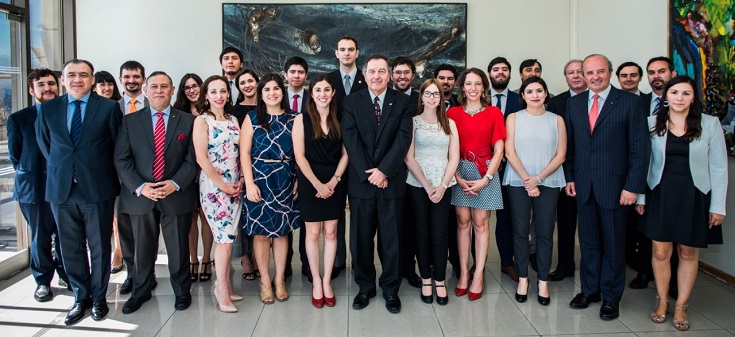 Tuesday, January 22, 2019
The Minister of Foreign Affairs, Roberto Ampuero, met today with the recent graduates of the "Andrés Bello" Diplomatic Academy. At the meeting, the Chancellor welcomed the new Foreign Service officials, who have been working in the different departments of the Ministry of Foreign Affairs since January 2.
The 2017-2018 generation is made up of seven men and seven women, who studied two years at this institution after being elected in a public competition, which had the participation of about 400 people.
Along with the Chancellor, the meeting was attended by the Undersecretary of Foreign Affairs, Carolina Valdivia; the Secretary General of Foreign Policy, Patricio Torres; the Director General of Administration, Ricardo Rojas; the Director of Protocol, Frank Tressler; the Director General of Consular Affairs and Immigration, Raúl Sanhueza; the Director of People, Hernán Nuñez; and the Legal Director, Mariana Durney.
Related articles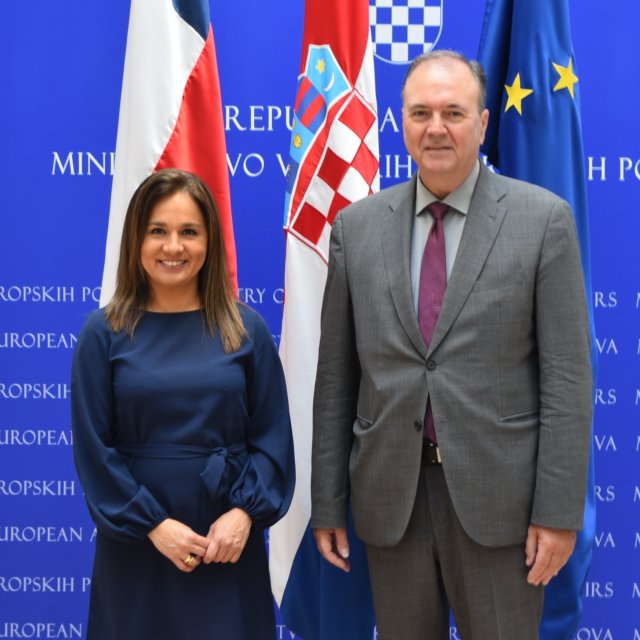 Thursday, September 28th 2023
Chile and Croatia hold political consultations and make progress on several agreements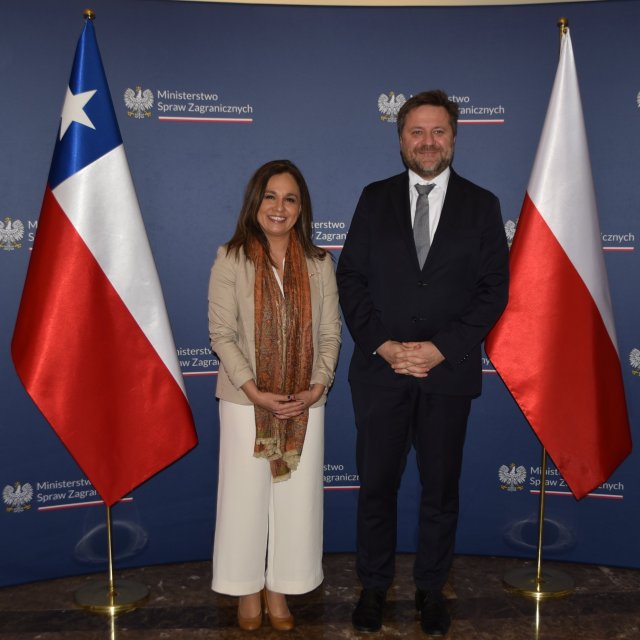 Tuesday, September 26th 2023
Undersecretary Gloria de la Fuente leads Political Consultations with Poland