Chile organizes talk to think about the future of Chile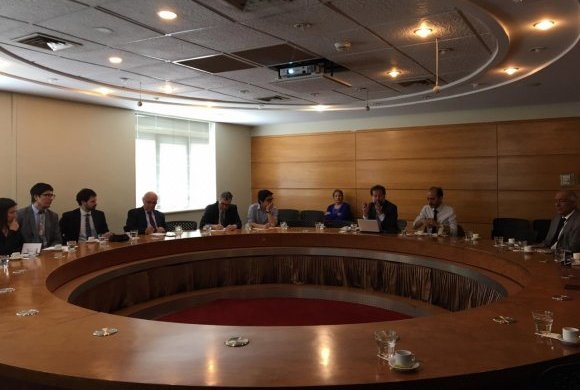 Today the Third Talk of the Cycle "Ideas for Chile: Thinking to 2030", organized by the Strategic Planning Directorate of the Ministry of Foreign Affairs, was held at the Ministry of Foreign Affairs. The objective of this initiative is to address issues that will influence Chile's Foreign Policy and emerging challenges for which new perspectives are needed.
Today's session was led by the Director of the Anacleto Angelini UC Innovation Center, Conrad von Igel, who gave a presentation entitled "Innovation 2050". The activity took place at 11:00 hours in the SEGEN Meeting Center of the Ministry of Foreign Affairs.
It addressed a series of questions that arise in the context of Chile and today's world. How do we train people to face the digital transformation? How do we reconfigure a society with more elderly people than children? How do we adapt our cities so that they occupy fewer resources with more population? And what other social, organizational and individual challenges do these questions pose for us?
"In order to understand the implications of these imminent challenges on our quality of life and to analyze how we will face them, we created the "Innovation 2050" meeting, because the challenge is how to inspire, include and innovate today to be able to adapt creatively, be sustainable and have a better quality of life tomorrow," explained von Igel.
Digital transformation, aging of the population and sustainable cities were some of the topics that are being addressed within the megatrends of innovation to convey, both to the private and public world, that the changes are already in our present.
"From the Innovation Center we see with concern that the process of innovation, in the country and also in the whole world, is truncated by a short-term view. It is necessary to try to find formulas that allow organizations and people to think in the long term. It is very important to imagine how the scenarios that can be established when one looks at a reasonable horizon influence the present", said von Igel.
This was the Third Talk in the "Ideas for Chile: Thinking 2030" Cycle of the Strategic Planning Directorate. Previous talks dealt with Population Ageing and Oceans (climate change).