The Ministry of Foreign Affairs organizes an interministerial committee that oversees Chile's commitments in the area of international peace and security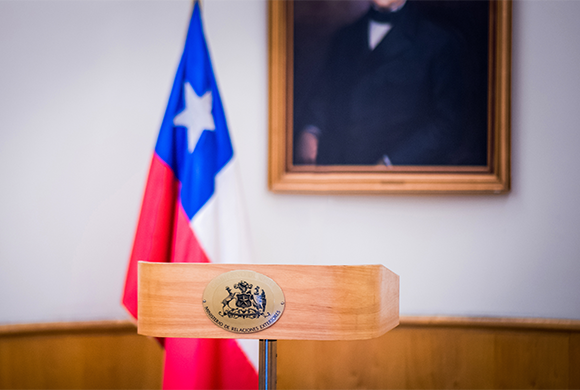 The Meeting of the Interministerial Committee for the Implementation of Security Council Resolutions adopted under Chapter VII of the Charter of the United Nations took place on Wednesday, October 24 at the headquarters of the Ministry of Foreign Affairs. These resolutions deal with various issues to sustain international peace and security and are binding on the member states of the United Nations.
The body, coordinated by the Directorate of International and Human Security and chaired by the Secretary General of Foreign Policy, Ambassador Patricio Torres, seeks to provide updated information on trends and changes in the sanctions regimes supervised by the Security Council, discuss and analyze ways to close possible gaps in implementation and coordinate future work.
The application of sanctions emanating from resolutions is one of the tools used by the Council in support of a variety of actions ranging from support for peaceful transitions, protection of human rights, counterterrorism and the promotion of nuclear non-proliferation. The measures include a ban on the entry of persons into the national territory, restrictions on exports of arms and nuclear material and the freezing of assets of persons and entities involved in the activities described above, among others.
The implementation of these measures, therefore, involves the efforts of a variety of national agencies, each making a particular contribution, which requires close coordination to ensure that Chile is complying with its international obligations and, at the same time, safeguarding national and international security. On this occasion, more than 25 officials from 14 State agencies and institutions in charge of implementing the resolutions within the framework of their respective spheres of competence attended.
The Interministerial Committee was created by Supreme Decree No. 14 of December 5, 2012.