Minister Ampuero meets with Brazilian Foreign Minister and reviews integration mechanisms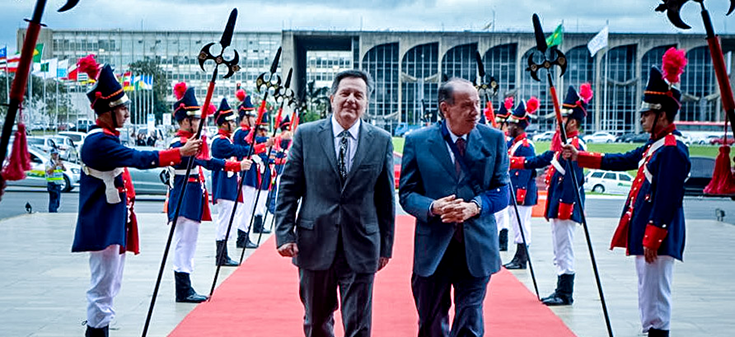 Wednesday, April 18, 2018
The Minister of Foreign Affairs, Roberto Ampuero, held a bilateral meeting today in Brasilia with his Brazilian counterpart, Aloysio Nunes, in preparation for the upcoming visit of the President of the Republic, Sebastián Piñera, as part of the tour that will begin in Argentina.
"This has been a very productive meeting, where there has been much agreement on all the aspects we have seen," said the Chancellor.
During the meeting, the authorities discussed various issues, such as the visit of the Chilean President to Brazil on April 27th, the implementation of the 2+2 consultation mechanism (made up of Ministers of Foreign Affairs and Defence of both countries) and the holding of a political consultation meeting, as well as the importance of maintaining these integration mechanisms. They also dealt with matters of Antarctic and cultural cooperation.
An important point of this conversation was related to the Murtinho Port - Ports of Northern Chile Bioceanic passageway, which will not only give new impetus to the regional economy, but will also allow a greater projection of our region towards the Asia Pacific region.
"Brazil is the main destination for Chilean investments in the continent. We believe that there is still a great deal of room to continue promoting these relations, to continue expanding, to continue finding opportunities. With Chancellor Nunes, we also talked about the importance of integration becoming a reality through what is the Bioceanic passageway through Puerto Murtinho and Puertos del Norte de Chile, for example," said Minister Ampuero.
In the framework of this meeting, Chile announced that it will support Brazil in its candidacy to the Organization for Economic Cooperation and Development, OECD. "We also express our interest in Brazil continuing to play a leading role in the rapprochement between the Pacific Alliance and Mercosur", the Minister stressed, pointing out that "Brazil has a great voice, a great weight, a great influence in this process and we are very happy to be able to meet, approach and integrate Latin America in an effective way".
Finally, they discussed regional issues, such as Venezuela, where they stressed that "the experiences of democratic transition, both in Brazil and Chile, can be a very important contribution to what is happening in Venezuela".
Artículos relacionados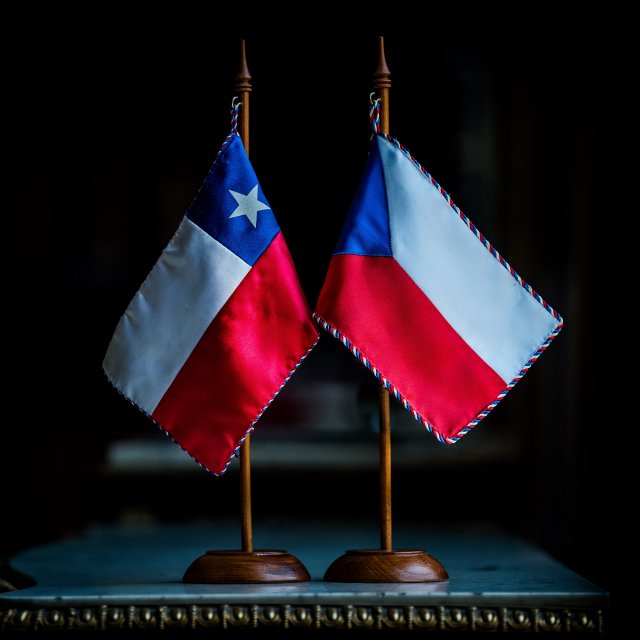 Miércoles, 12 de enero 2022
Firma del Acuerdo de Cooperación Mutua en materia de Defensa entre Chile y República Checa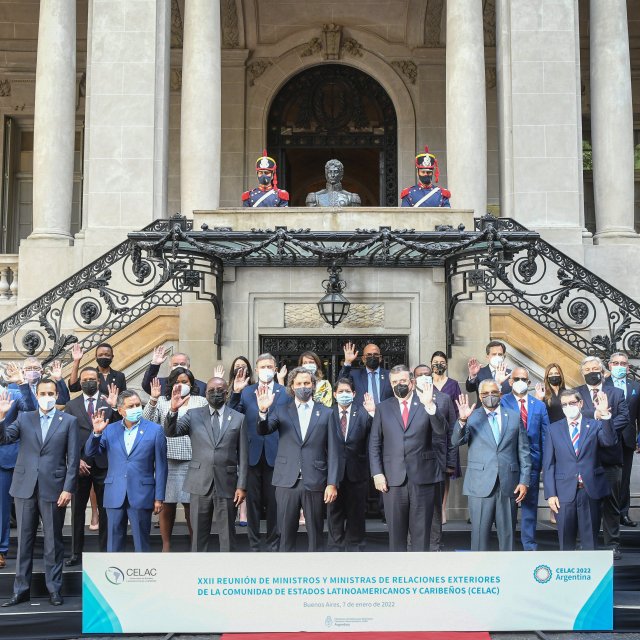 Viernes, 7 de enero de 2022
Ministra (s) Carolina Valdivia en Celac: "El mundo de hoy reclama diálogo, cooperación y acciones conjuntas"