Foreign Minister Muñoz signs Chile-Japan 2030 Association Program and highlights "affinity" in the relationship between both countries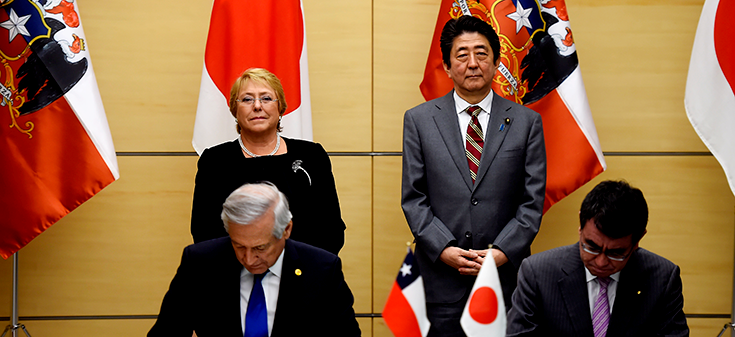 Friday, February 23, 2018
"The relations between Chile and Japan are of great affinity, we agree on some fundamental principles such as democracy, human rights, open trade and the idea of sustainable development respectful of the environment". With those words, Foreign Minister Heraldo Muñoz referred to the excellent moment that the bilateral relations are going through, in the framework of President Michelle Bachelet's visit to the Asian country, to commemorate 120 years since the signing of the Treaty of Friendship, Trade and Navigation, which gave way to the establishment of diplomatic relations between both countries.
One of the milestones of the visit was the signing of the Chile-Japan 2030 Association Program, which was signed by Chancellor Muñoz and the Minister of Foreign Affairs of Japan, Taro Kono, after the bilateral meeting that the Head of State held with the Japanese Prime Minister, Shinzo Abe.
This agreement will establish a new triangular cooperation strategy for the benefit of third countries, mainly towards Latin America and the Caribbean, promoting new priority areas in line with the 2030 Sustainable Development Agenda, such as food security and sustainable agriculture, renewable energy, resilient communities, climate change and environmental protection, among others.
A Memorandum of Understanding on Cooperation in Sport was also signed. The "Working Holiday" agreement, signed in October 2017, was also officially announced.
In the framework of this visit, the Minister of Foreign Affairs met his counterpart Taro Kono, with whom he discussed different matters, such as the upcoming signing in Chile of the Comprehensive and Progressive Treaty of Trans-Pacific Association (CPTPP), trade economic relations and regional issues.
In addition, the Secretary of State accompanied the President in her protocol visit to the President of the Board of Directors' Chamber, Chuichi Date. Later, she attended with her to the Chile-Japan business meeting, which included a lunch with CEO's of Japanese companies. The Minister then met with the Chancellor's Economic Revitalization Officer, Toshimitsu Motegui.
Activities in Japan will continue tomorrow with a visit to the Atomic Bomb Museum, Peace Memorial, Hippocentre and Peace Park in Nagasaki.
Artículos relacionados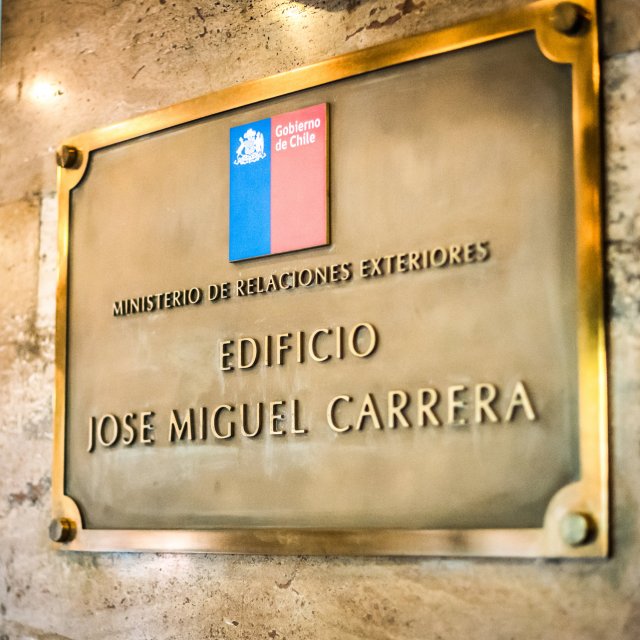 Martes, 27 de julio de 2021
Presidente Piñera designa nuevos embajadores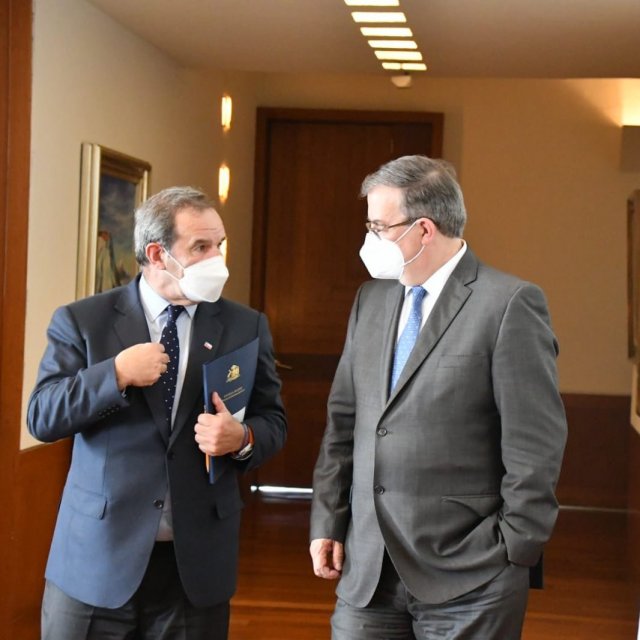 Viernes, 23 de julio de 2021.
Ministro Allamand se reúne con sus pares de Bolivia, Paraguay y México en el marco de Celac