Este artículo tiene más de 3 años
Chancellor values approval of CPTPP in Finance Commission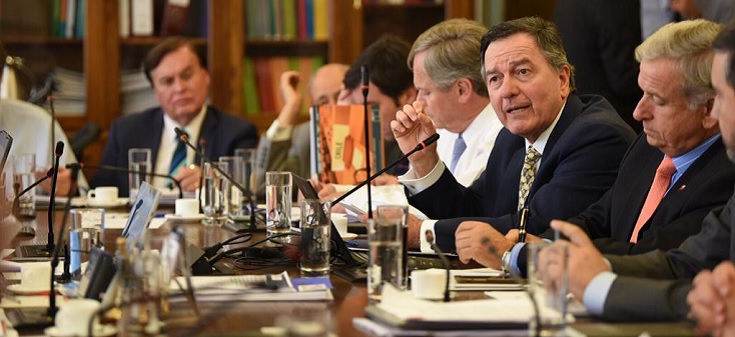 The Finance Commission of the Chamber of Deputies approved this Tuesday by nine votes in favor, the Comprehensive and Progressive Agreement for Trans-Pacific Partnership (CPTPP). The session counted on the presence of the Minister of Foreign Affairs, Roberto Ampuero, the Minister of Finance, Felipe Larraín, and the Director General of DIRECON, Rodrigo Yáñez. "In face of protectionist winds that some within the international community want to promote, this agreement is an important alternative", affirmed the Chancellor Ampuero after its approval, also highlighting that the treaty was signed in March 2018 by the previous administration what makes its support now a signal of continuity in relevant themes of foreign policy in Chile.
The agreement, that will create new opportunities for entrepreneurs, workers and consumers, includes eleven countries representing 12 percent of the world economy.
The Comprehensive Treaty does not only expand market access of Chilean products, but also includes new themes that are being addressed for the first time in a trade agreement, as anti-corruption disciplines, benefits for SMEs and gender dimensions. The Chancellor highlighted that this initiative "promotes and protects inclusive trade, what aims at ensuring that the benefits are enjoyed by all citizens. The Chilean man and women are the beneficiaries of the efforts made by this Chancellery and the Government of the President Sebastián Piñera".
The Minister Ampuero valued the approval of this agreement and emphasized that "it will establish new standards and principles that will be reference points for other agreements of regional economic integration, and even for future negotiations in the WTO. From this perspective, it was crucial for Chile to participate in an instance that is being a reference point for designing the norms of international trade for the next decades":
Seven out of eleven countries that constitute the CPTPP have already entered it into force: Japan, Mexico, Singapore, New Zealand, Canada and Australia since December 2018, whereas, in Vietnam it came into force last January. Together with Chile, the remaining countries are Peru, Brunei and Malaysia. All of them have manifested their conviction that opening trade is beneficial for the countries and will generate bigger economic growth, employment, poverty reduction and well-being for all.
Finally, the Chancellor Ampuero highlighted that: "The CPTPP will help strengthening our ties with the Asian Pacific, the world's most dynamic region in the economy by promoting and liberalizing the flow of goods, services and investment. That's consistent with the efforts made by our country to reach higher integration with the member countries of ASEAN, as with China, South Korea, Japan, New Zealand and Australia.
Artículos relacionados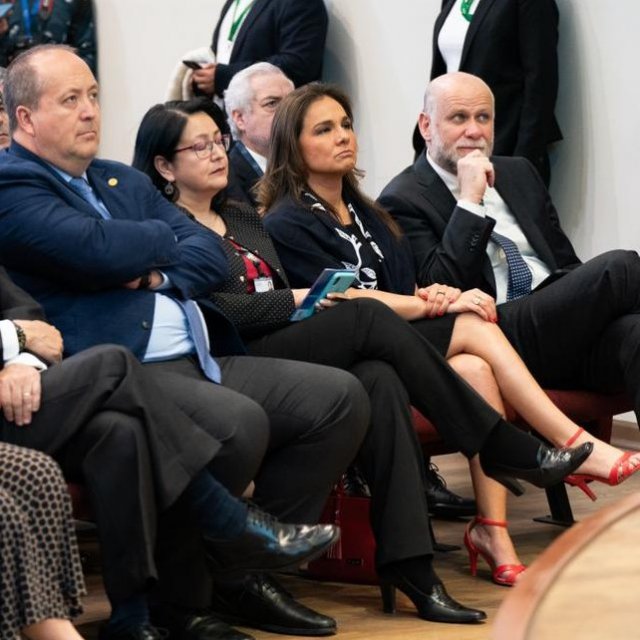 Jueves, 07 de diciembre de 2023
Canciller (s) asiste a ceremonia de despedida del Contralor General de la República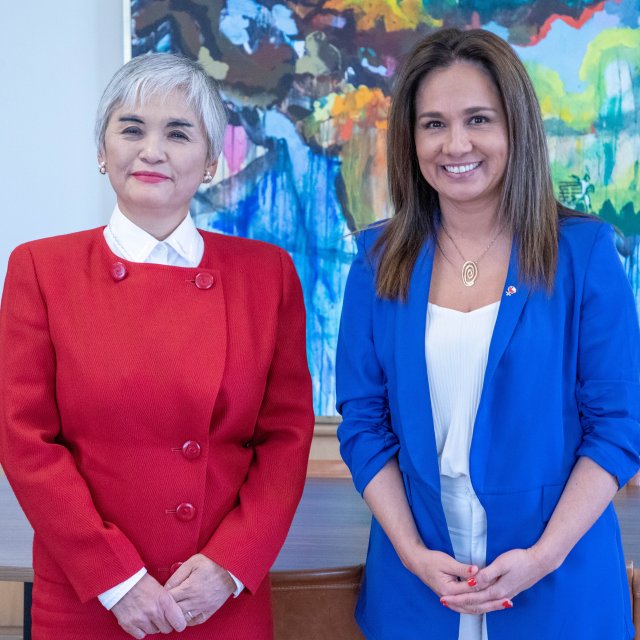 Miércoles, 06 de diciembre de 2023
Canciller (s) se reúne con embajadora de Japón en Chile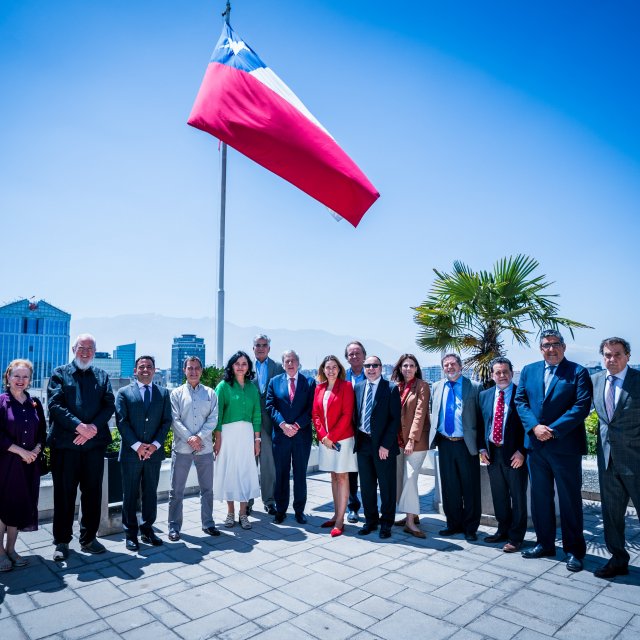 Martes, 05 de diciembre de 2023
Canciller participa en seminario internacional sobre el rol de América Latina en el orden internacional