Chancellor Ampuero celebrates the Day of Solidarity with AGCID, America Solidaria and Ambassadors of America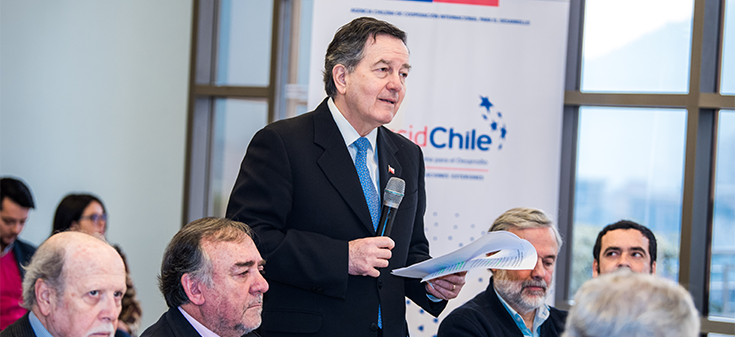 The Minister of Foreign Affairs, Roberto Ampuero, today led the celebration of the National Day of Solidarity with the Director of the Chilean Agency for International Development Cooperation (AGCID), Ambassador Juan Pablo Lira and the President of América Solidaria, Benito Baranda. The meeting was also attended by many of the American diplomatic corps accredited to Chile, government officials and representatives of the private sector and civil society.
"América Solidaria has been a partner in several initiatives with the Chilean Agency for International Development Cooperation. Chilean cooperation assumes this as one of its most important tasks: to add other entities and actors to the international cooperation effort. The strength of our cooperation requires us to diversify our dynamics, to innovate our actions, to invite others, to multiply and improve the effectiveness of our instruments," said Chancellor Ampuero. "From Chile and its foreign relations, it is increasingly understood that cooperation is a skill that requires both individuals and states. An important capacity for mutual understanding, attending to the needs of others in order to act together," he emphasized.
AGCID and América Solidaria have developed three projects in different countries in the Americas: one for Volunteering for Peacebuilding in Colombia; another for vegetable gardens for self-consumption in Honduras and Guatemala; and the reconstruction of the Republic of Chile School in Haiti, which benefits more than 500 girls in Port-au-Prince.
In addition, since the creation of the AGCID Scholarship Program in 1993, Chile has awarded 3,640 scholarships to young people and professionals from all over the Americas, in various areas of specialization, through master's scholarships, international courses, undergraduate and graduate studies. Technical cooperation has focused on the following thematic areas: Agriculture and Food Security, Economic Cooperation for Development, Social Development, Territorial and Local Development, Institutional Strengthening and Modernization, Environment, Natural Resources and Energy.
Artículos relacionados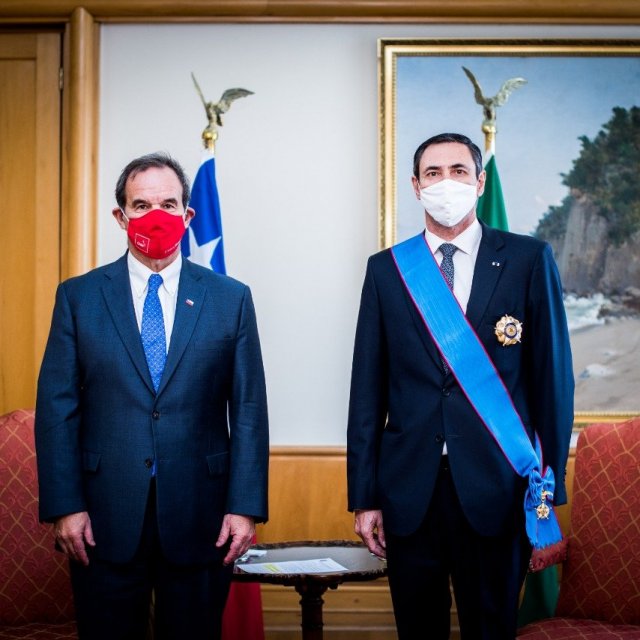 Miércoles, 25 de noviembre de 2020
Canciller condecora a los embajadores de Brasil y Rusia al término de sus misiones en Chile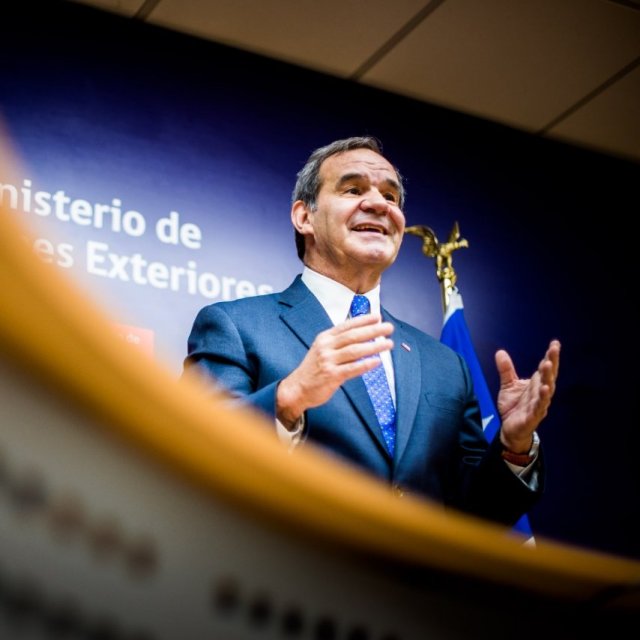 Miércoles, 25 de noviembre de 2020
ProChile analiza el nuevo escenario para las exportaciones nacionales en los próximos años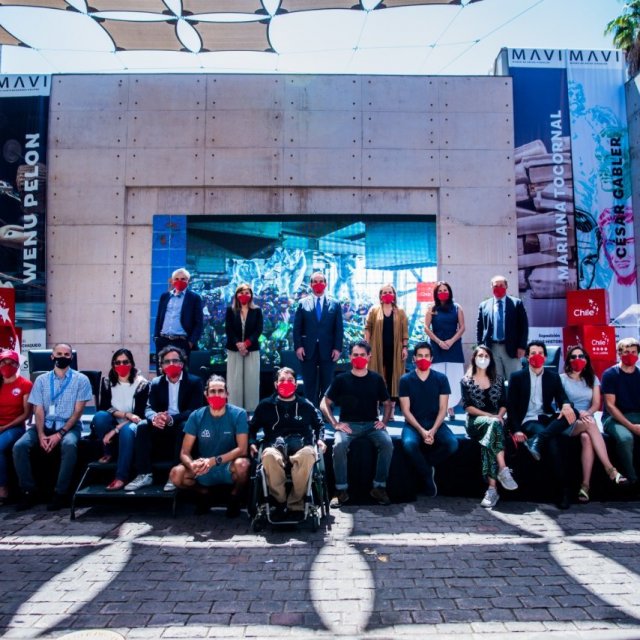 Miércoles, 25 de noviembre de 2020
Chile lanza su nueva estrategia de Imagen País para los próximos 10 años