Both countries celebrate 100 years of diplomatic relations
Chile's and Norway's foreign ministers lead a seminar on oceans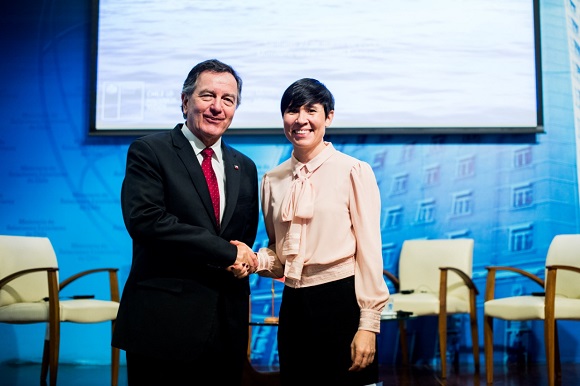 From two extremes of the planet, Chile and Norway have shown leadership in caring for the oceans. Both countries gave a signal to deepen this agenda, with the organization of the Seminar "Chile and Norway, The Future of the Ocean," which was headed by the Minister of Foreign Affairs, Roberto Ampuero and his counterpart from the Nordic country, Ine Eriksen.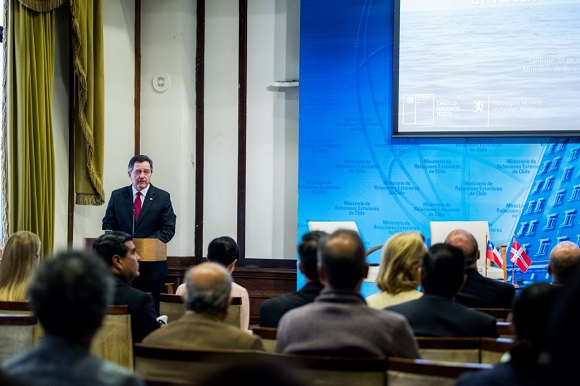 Chancellor Ampuero highlighted the joint work between the countries for the sustainable use of the ocean. "Chile and Norway are, without a doubt, oceanic countries by tradition, history, and vocation. The visit of Their Majesties is an opportunity to reflect on the importance of the international agenda of the oceans, and we wanted to highlight, on this special occasion, the theme with this seminar," said the Minister.
Chile and Norway celebrate 100 years of diplomatic relations in 2019, and the authorities of the two countries highlighted the agenda of issues of common interest that unite them in environmental matters. Minister Ampuero emphasized Agenda 2030 "a fundamental tool to advance towards Sustainable Development. Among its 17 Objectives, ODS 14, focused on the need to conserve and sustainably use the oceans and their marine resources, sets ten goals to work together," said the Chancellor.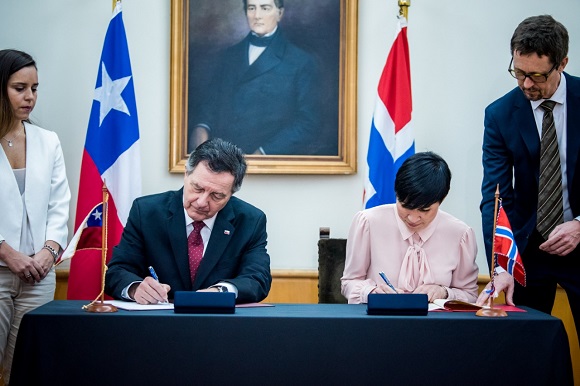 The Norwegian Chancellor, Ine Eriksen, referred to the task that the various actors have for ocean conservation. "If we want to build a sustainable ocean economy that allows us to have the various benefits of the oceans, we must stop the depredation of the marine world and ecosystems and improve the state of ocean environments.
Both Foreign Ministers highlighted the role that Chile will have as host and President of the COP25 to be held in December this year and where it will seek to highlight the relationship between ocean and climate, both in the world of climate action and in the negotiations between the Parties.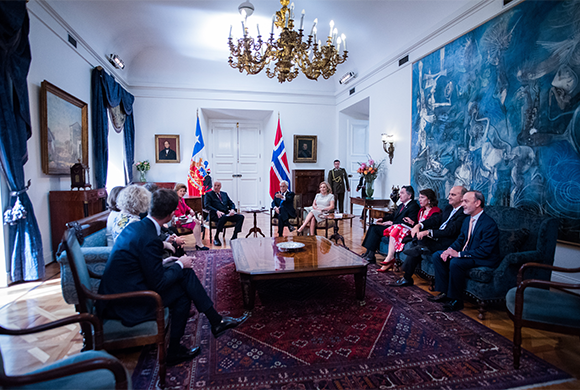 Before this meeting, the Ministers of Chile and Norway signed a Memorandum of Understanding on Political Consultations at the Ministry of Foreign Affairs. The meetings between the two countries are part of the State Visit made by the kings of Norway, Harald V, and Queen Sonja, to Chile, following the invitation extended to them by President Sebastián Piñera to commemorate the centenary of diplomatic relations between Chile and Norway.