Marcelo Díaz to be new Ambassador of Chile to Argentina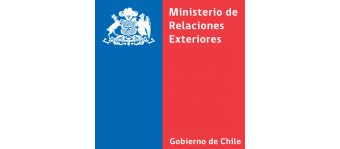 The Minister of Foreign Affairs, Heraldo Muñoz, announced that the President of Chile, Michelle Bachelet, appointed former Deputy Marcelo Díaz as new Ambassador of Chile to Argentina, which already granted its agreement.
Díaz is a lawyer and holds a bachelor's degree in Juridical Science from Universidad La República, where he also taught Public International Law. Moreover, he is a Ph.D candidate in Political Science and Sociology with a Major in International Relations from Universidad Complutense de Madrid.
In 2006, he was elected Deputy of the Socialist Party for the 7th district of Andacollo, La Higuera, La Serena, Paihuano and Vicuña and re-elected to the same position in 2009.  He has been a member of the Standing Committees on Foreign Affairs; Economy; Constitution Legislation and Justice and the Special Commission on Historical and Cultural Heritage of the Chamber of Deputies. In 2010, he took up his functions as Chair of the Committee on Foreign Affairs, Inter-Parliamentary and Latin American Integration of the Lower House.
The new Ambassador has an extensive track record in international relations. Between 2003 and 2005, he served as Director of Planning at the Ministry of Foreign Affairs. He was also Executive Secretary of the Foreign Policy Council, Board Member of Chile's International Cooperation Agency and Deputy Coordinator of Chile for the Summit of the Americas, Rio Group, Ibero- American Summits, and the Community of Democracies.
Furthermore, he has been Director of International Relations and Cooperation of the National Youth Institute and Deputy Secretary-General of the Ibero-American Youth Organization (OIJ) in Spain.