Undersecretary Riveros attends launch of Chile Week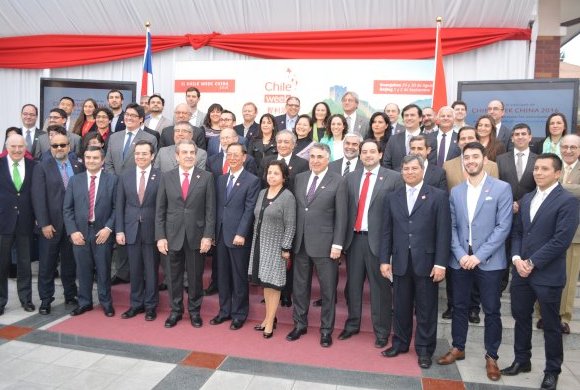 This afternoon, Undersecretary of Foreign Affairs Edgardo Riveros participated in the official launch of Chile Week China 2016, a series of events that will take place between August 28 and September 2 in the cities of Guangzhou and Beijing.
The launch was held at the residence of the Ambassador of the People´s Republic of China, Li Baorong, and was attended by Eduardo Frei Ruiz-Tagle, the former President of the Republic of Chile and current Ambassador on Special Mission for the Asia-Pacific; Luis Felipe Céspedes, the Minister of Economy, Development and Tourism; Aurora Williams, the Minister of Mining; and Andrés Rebolledo, the General Director of International Economic Relations (Direcon), among others.
In addition, awards were given out during the event to the student winners of a recent contest organized by Direcon. For the contest, the students were asked to answer the following question in video format: "What benefits does Chile receive from the Free Trade Agreement (FTA) with China?" The winners came from the Cardenal Raul Silva Henriquez School of Puente Alto, and the award includes the opportunity for them to accompany the Chilean delegation to Chile Week.