Teodoro Ribera Neumann
Minister of Foreign Affairs of Chile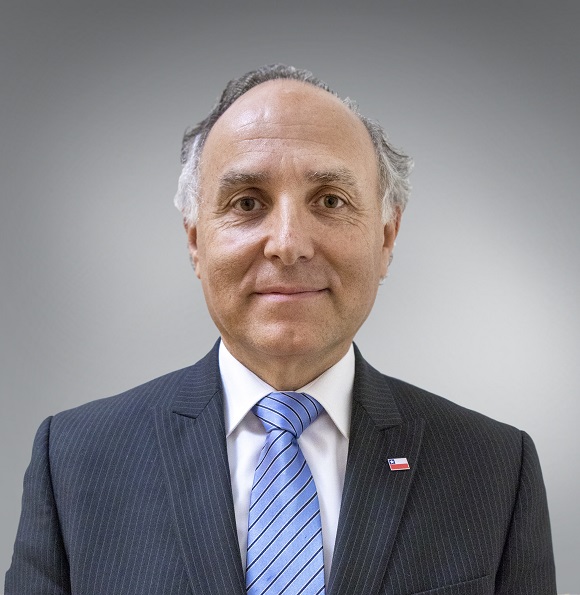 Lawyer of the Universidad de Chile and Doctor "Iuris Utriusque" of the University Julius Maximiliam of Würzburg.
In 1989 he was elected Deputy for La Araucanía, district N°51 (Carahue, Nueva Imperial, Saavedra, Teodoro Schmidt, Freire, Pitrufquén) for the period from 1990 to 1994. In December 1993 he was re-elected for the following period, from 1994 to 1998. He was a member of the Constitution, Legislation and Justice Committee and was second Vice-President of the House of Representatives from March 14, 1995 to March 19, 1996. He left his post as Deputy in 1998.
As of that date, he assumed as Dean of Universidad Autónoma de Chile until 2011. During that time he was also serving as Professor of Constitutional Law at the Faculty of Law of Universidad de Chile.
His articles on international law have been published in Chile, Peru, Paraguay, Argentina and Germany, country that also decorated him with the great Order of Merit.
Between 2000 and 2003 he was Director of Televisión Nacional de Chile and between 2006 and 2009 he was a member of the Constitutional Court of Chile.
From July 18th of 2011 and until December of 2012, during the first government of President Sebastián Piñera, he served as Minister of Justice.
In 2015, he returned to his position as Dean of Universidad Autónoma de Chile.
He is married and has four children.