Statement of the Second Meeting of the Lima Group on the Situation in Venezuela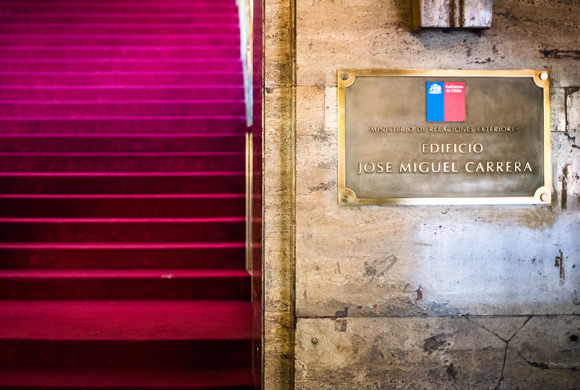 The Chancellors of Argentina, Brazil, Canada, Chile, Colombia, Costa Rica, Guatemala, Honduras, Mexico, Panama, Paraguay and Peru met in New York City on 20 September 2017, following up on the Declaration adopted in Lima:
Reaffirm the content and validity of the Lima Declaration and its commitment to double the efforts to reach a peaceful and negotiated solution to the crisis that Venezuela faces.
They regret that in Venezuela the rupture of the democratic order is maintained, since their government is breaking the constitutional norms, the will of the people and the inter-American values, it represses political dissent, it maintains political prisoners and it violates the human rights and fundamental rights of the people.
They condemn the repression and political persecution in Venezuela, including the decision of the National Constituent Assembly to prosecute opposition leaders for "betrayal of their homeland".
They acknowledge the contribution and concur with the concern that the High Commissioner for Human Rights expressed in the report "Violations and abuses of human rights in the context of protests in the Bolivarian Republic of Venezuela from 1 April to 31 July 2017".
They reiterate their full support and solidarity with the democratically elected National Assembly, as well as their commitment to make effective the non-recognition of acts emanating from the National Constituent Assembly, and to continue the application of the Inter-American Democratic Charter to Venezuela.
They reiterate their willingness to contribute to the creation of a channel of assistance, in coordination with international organizations and other countries, to address the humanitarian crisis affecting the country.
They acknowledge the initiative of the Dominican Republic to bring together the government and the Venezuelan opposition, as well as the decision of both sides to invite some countries to accompany this process. In this regard, they reiterate that in order to achieve positive results, such approaches must be developed in good faith, with clear rules, objectives and deadlines, as well as guarantees of compliance, for which international accompaniment of this effort is essential.
They reaffirm their commitment to monitor the situation in Venezuela at the Foreign Ministers' level until the full restoration of democratic order in that country and, to that end, they will meet next October in Canada.