Recommendations for Chileans in Florida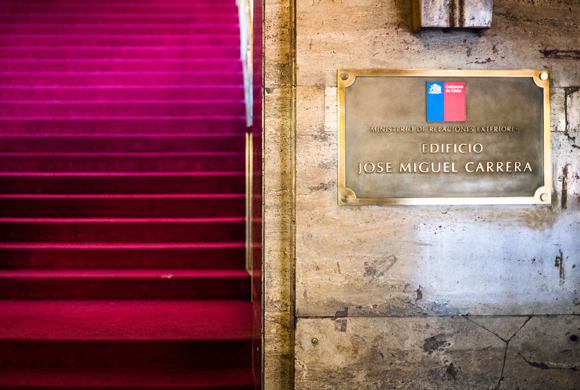 Taking into consideration the progress of Hurricane Irma towards the United States territory, the Consul General of Chile in Miami, Eduardo Salinas, calls on all Chileans residing or visiting the State of Florida to follow the instructions of local authorities and inquire about housing options for those residing or staying in hotels located in the evacuation zones, located in the coastal area of Miami Dade County.
"It is important that they do so, especially those people who are located in areas of the city where evacuation is mandatory. Therefore, I urge you to use networks of family, friends or acquaintances to accommodate you during these days, in the event that you have not evacuated to other cities in Florida".
Just as a clarification, the Chilean Consulate in Miami is located in the evacuation area, reason why they will not be able to offer shelter to the nationals who require it.
With that in mind, he emphasizes that "if you plan to travel to Miami in the next few days, don't do it". In the case of those who are already at the airport, he recommends taking a flight immediately to another state, if possible, since there are no hotels available in the places without evacuation orders in Miami and the neighbouring cities. The city's air terminal is scheduled to close during tomorrow's afternoon.
In face of the crisis, it is recommended to have cash, take care of identity documents and, in case of any emergency, contact the authorities. You can also call #311 or go on the website http://miamidade.gov/wps, where you can find out the location of shelters for both residents and visitors, and places from which you can get transportation to the temporary shelters.
As long as the Hurricane does not affect the electrical and internet connection, Chileans abroad will be able to contact the Consul General of Chile in Miami, Eduardo Salinas at esalinas@minrel.gob.cl
Family members in Chile who require information from a relative in Florida, United States, should contact the Consular Emergencies Unit in Chile at the following email address: emergencia@consulados.gob.cl or Telephone: +56 2 2827 4056 - +56 2 2827 4947 - +56 9 5618 9515
More information through Facebook: Consulate General of Chile in Miami.
You can also follow the following Twitter accounts:
Miami International Airport @iflymia
Orlando International Airport @MCO
Fort Lauderdale International Airport @FLLFlyer
Tampa International Airport @FlyTPA
Miami-Dade County @MiamiDadeCounty
City of Miami @CityofMiami
City of Miami Beach @MiamiBeachNews
Miami Downtown Development Authority @downtownMIA
Marco Rubio, Florida Senator [R] @marcorubio and @SenRubioPress
Bill Nelson, Florida Senator [D] @SenBillNelson
Rick Scott, Governor of Florida @FLGovScott
Carlos A Gimenez, Miami-Dade Mayor @MayorGimenez
El Nuevo Herald @elnuevoherald
MiamiDiario.com @MiamiDiario
Univisión 23 Miami @Univision23
Telemundo 51 @Telemundo51
Univisión Noticias @UniNoticias
Univisión @Univision
NHC Atlantic Ops @NHC_Atlantic