Press Release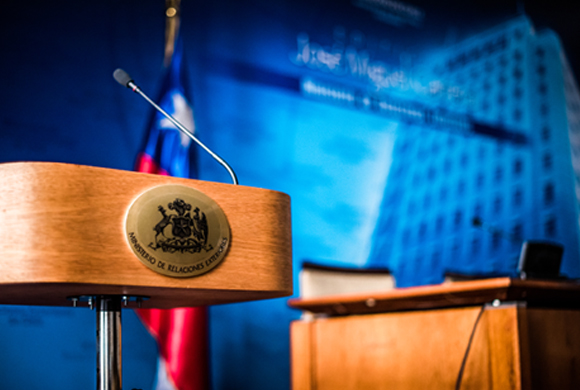 The International Court of Justice informed the designation of the Professor Emeritus and former Dean of the Faculty of Law from the University of Ottawa, Donald McRae, as judge ad-hoc for the merits stage on the case "Obligation to negotiate an access to the Pacific Ocean".
Professor McRae – of New Zealand and Canadian citizenship – was proposed by Chile to the International Court of Justice and is one of the figures with more experience and recognition in the field of International Law.
Professor McRae worked as Canada's lawyer in the Delimitation of the Maritime Boundary in the Gulf of Maine Area with the Unites States (1984), in the Fishing Arbitration with France (1985- 1986) and in the controversy with France regarding the Maritime Border of Saint Pierre and Miquelon (1991 – 1992).
He served as Agent of Newfoundland and Labrador in the dispute regarding the implementation of offshore Oil Resources (2000 – 2002) and he advised New Zealand in maritime border issues (2000 – 2005). He counselled Suriname, in the topic of maritime border with Guyana (2006), and Thailand, alongside lawyers Alan Pellet and James Crawford, in front of the International Court of Justice, in the Temple of Preah Vihear case, Interpretation (November, 2013). He also assisted New Zealand in front of the International Court of Justice in the Antarctica Whaling issue (2014).
As a member of the International Law Commission from the United Nations (2007 – 2016), besides interacting institutionally with international courts, including the International Court of Justice, he took part in the studies of said commission relative to the most-favoured-nation clause, the value of custom in International Law, ius cogens, amongst others.
Professor McRae adds to his outstanding international legal career the fact that he is a member of the Permanent Court of Arbitration. Additionally, he has been a part of over thirty arbitration tribunals under the NAFTA, ICSID and CNUDMI systems. He has also taken a part in problem solving procedures in the World Trade Organization and in the United Nations Convention on Law of the Sea, in which framework he joined in the first Binding Arbitration Commission. Furthermore, he was named by Canada as the main negotiator in the Pacific Salmon Treaty, amongst Canada and the United States (1998 – 1999).
Professor McRae was Chief Editor of the Canadian Yearbook of International Law, member of the editorial committee of the American Journal of International Law and associate partner of the Intitut de Droit International. He has over 120 publications in the field of international law, regarding matters of sovereignty, codification and progressive development of international law, interpretation of treaties, ocean international law and international trade law.
The Government of Chile trusts that the knowledge and experience of Professor McRae will contribute effectively to the tasks of the International Court of Justice.