President Bachelet appoints new Chilean Ambassadors in Nicaragua and Ecuador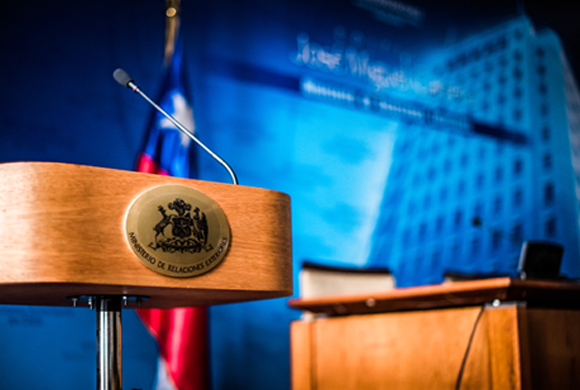 The Minister of Foreign Affairs, Heraldo Muñoz, informs that the President of the Republic, Michelle Bachelet, has appointed two new Chilean Ambassador abroad, and they have received the approval of their respective countries of destination. They are Marisol Pérez, in Nicaragua, and Eduardo Tapia, in Ecuador.
Marisol Perez
Ambassador Perez is a lawyer and bachelor in Law from Universidad de Chile. Also, she graduated from "Andrés Bello" Diplomatic Academy. She has performed her duties in the Chilean Embassies in Japan, Germany, Holy See and Italy. She has also been Chile's Alternate Representative in the Food and Agriculture Organization of the United Nations (FAO) in Rome.
Within the Ministry of Foreign Affairs, in Santiago, she has served as Executive Secretariat of the Centennial of Chile's Relations with Japan, Alternate Representative of Chile for ECLAC and Alternate Representative of Chile for the Community of Democracies, and in the General Direction of Multilateral Policy, Europe, Planning, Asia Pacific, Multilateral Policy and Special Policy.
Since January 2015 she has been the Head of Chancellery in Chile's Embassy in New Delhi, India.
Eduardo Tapia
Ambassador Tapia studied Public Administration in Universidad de Chile and graduated from "Andrés Bello" Diplomatic Academy. In his career as a member of Foreign Service, he has worked in Chile's Embassies in Dominican Republic, Turkey, New Zealand, Canada and was a part of Chile's Permanent Mission in the United Nations, New York. Also, he was Chile's Ambassador in Finland.
In 1995 he was a part of Chile's Delegation in the meeting of the Guarantor States of the Rio de Janeiro Treaty between Peru and Ecuador. He has also taken part in a series of meetings and international conferences as Chile's delegate.
Within the Ministry, he has been a part of the Direction of European Issues; Latin America, Human Rights and Human and International Security (former Special Policy) and he served as Deputy Director of this area from in the 2008-2009 period. Before his designation to Ecuador, he was working as Director of Personnel in the Ministry.