Ministry of Foreign Affairs reaffirms its support to global initiatives towards the respect of LGBTI human rights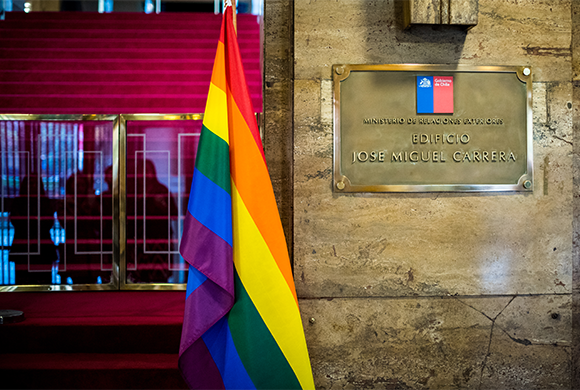 The Ministry of Foreign Affairs joins the global celebration of the "International Day Against Homophobia, Transphobia & Biphobia" created to commemorate the downgrading of homosexuality as a mental illness by the World Health Organization Assembly on May 17, 1990. Throughout the years, this date has transformed in a significant day for the fight against discrimination and violence based on sexual orientation and identity, and gender expression.
Nowadays, and in different parts of the world, lesbians, gays, bisexuals, trans and intersexuals (LGBTI) are still being victims of discrimination, harassment, mistreatments, violence, and murders. These acts are serious violations of fundamental freedoms and human rights. Regarding this situation, the States must respect, protect, and guarantee the rights and freedoms of all people without distinctions.
On this day, Chile reaffirms its unconditional support and commitment to all of those initiatives that seek to advance in the promotion and respect of LGBTI human rights fight against discrimination and violence in all of its forms. The Ministry of Foreign Affairs, responsible for the international action of Chile on human rights, lifted today a rainbow flag inside the Ministry's building as a symbolic manifestation of the State's commitment on the matter.