Ministry of Foreign Affairs and OAS hold seminar to incorporate a gender perspective in the fight against drugs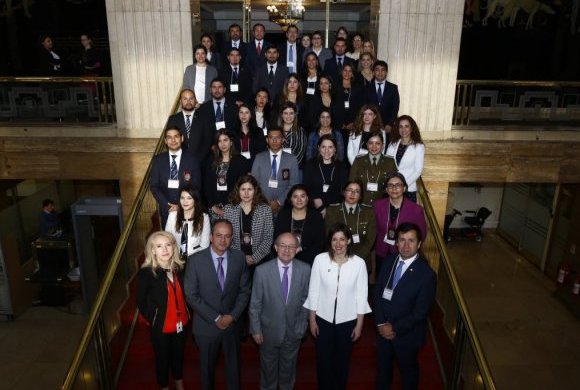 Incorporating a gender perspective into public policies against drug trafficking, in order to strengthen the response to women who are consumers or who are part of that illegal activity. This is the objective of a workshop being held this week at the Ministry of Foreign Affairs, organized by the Inter-American Drug Abuse Control Commission, CICAD/OAS.
This is the second version of the "National Workshop to Strengthen Gender Equality in National Agencies in Charge of Combating Illicit Drug Trafficking," led by the Head of CICAD's Supply Reduction Unit, Rafael Parada, and supported by the Government of Canada.
The program seeks to ensure that the gender perspective is present both in the design of public policies and in the measures that are implemented and impact on women. And thus, strengthen the capacities of Member States to increase their effectiveness in dismantling criminal organizations linked to drug trafficking, emphasizing gender equity as a factor that helps increase the efficiency of anti-drug intelligence operations.
In this context, the workshop, which began on Wednesday 12 and will last until Friday 14 September, is attended by representatives of the Ministry of the Interior, Carabineros, the Investigative Police, the National Service for the Prevention and Rehabilitation of Drug and Alcohol Consumption (Senda) and the General Directorate of Maritime Territory and Merchant Marine (Directemar).
Opening the event, the Director of International and Human Security of the Chilean Ministry of Foreign Affairs, Ambassador Armin Andereya, highlighted the need to address institutionally the specific vulnerabilities and needs of women who come into contact with the world of drugs, as well as the challenges that countries have when designing public policies that include a gender approach to this global problem.
The inauguration was also attended by the Canadian Ambassador to Chile, Patricia Peña, who pointed out the importance assigned by her government to highlight the role of women in the design and implementation of illicit drug trafficking, and support the dissemination of good practices in the region.