Minister Muñoz: "The Ocean and Climate Change are Global Challenges that Require International Cooperation and Political Commitment"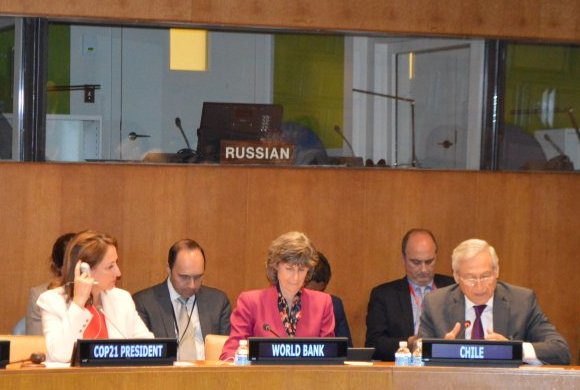 In the context of his attendance in several high level meetings at the UN headquarters, Foreign Minister Heraldo Muñoz participated in a conference titled " The Ocean, a Solution to Climate Change and Sustainable Development".
Organized by the French Government, the debate was chaired by the President of the Conference of Parties for climate change (COP) and Minister of Ecology, Energy and Sustainable Development, Ségolène Royale. Also in attendance were the heads of state of Fiji, Togo, Mauritius Islands and Secretaries of State from Australia, Monaco, Mozambique and Morocco along with several representatives from non-governmental organizations, financial institutions and specialized study centers".
The main goal was to highlight the importance of the ocean in setting out a global strategy for sustainable development, especially focused in the fight against climate change.
During the event, the Foreign Minister stressed the fact that "the ocean captures more than 25% of the greenhouse gases and absorbs nearly 90% of the excessively high temperature in the atmosphere caused by climate change. Because of this moreover the damage is even more severe with specific consideration of aspects like the acidification of the ocean and the rising sea levels. For all these reasons, the ocean and climate change are global challenges that require international cooperation as well as high level political commitment in order to reinforce the implementation of both visible and real actions.
In this regard, the Secretary of State gave prominence to 3 different tools in order to embrace this challenge, all of them included in the Sustainable Development Goal.

These tools are the conference system named " Our Ocean" of which the last version was held in Valparaiso, October 2015. Secondly, the creation of Marine Protected Zones, such as the ones that have been recently created in Chile in Nazca-Desventuradas Marine Park, and lastly the "Because the Ocean" declaration led by Chile, France and Monaco and signed by more than 20 countries in the las COP21 held in Paris last September.