Minister Muñoz participates in the opening of the 11th WTO Ministerial Conference and signs the Buenos Aires Declaration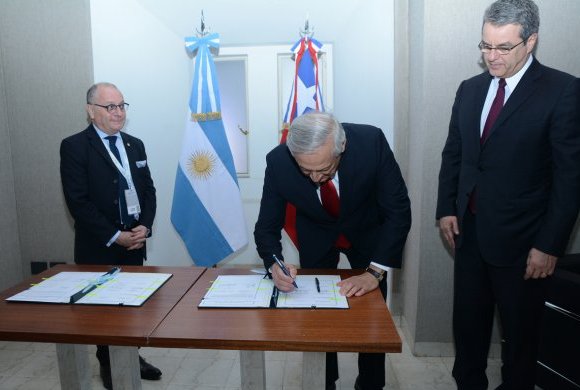 With the attendance of the Minister of Foreign Affairs, Heraldo Muñoz, in the city of Buenos Aires, the XI Ministerial Conference of the World Trade Organization (WTO) was inaugurated, the most important meeting of the entity that takes place every two years and brings together the delegations of the 164 member countries
The Chair of the 11th WTO Ministerial Conference, Susana Malcorra, was welcomed by the President of the WTO during a ceremony led by the Argentine President, Mauricio Macri.
The Chilean delegation also included the Ambassador of Chile to Argentina, José Antonio Viera-Gallo, and the Director General of Direcon, Paulina Nazal.
After the inaugural session, and 70 years after the entry into force of GATT, the Buenos Aires Declaration was signed by Argentina, Brazil, Chile, Colombia, Ecuador, Guyana, Mexico, Paraguay, Peru, Suriname and Uruguay. This declaration reaffirms commitments to the multilateral trading system, with the objectives of improving people's living standards, achieving full employment and increasing the exchange of goods and services, promoting clear, transparent, inclusive and non-discriminatory rules to meet the challenges of the twenty-first century.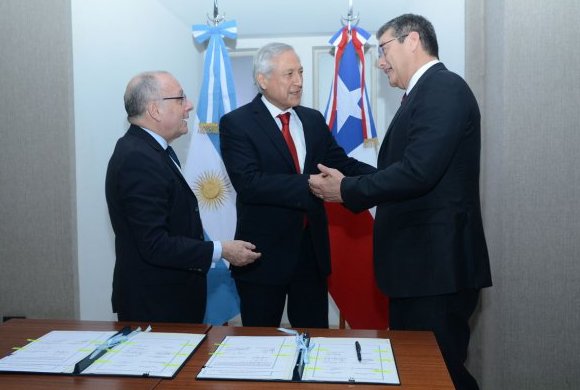 On Chile's side, the instrument was signed by Chancellor Heraldo Muñoz. The document commits to strengthen the dialogue between the countries of the region in order to articulate the various initiatives existing in Latin America.
"This document highlights the joint work of the Pacific Alliance and Mercosur, reflected in the roadmap agreed in April 2017. This will allow us to move forward on joint issues such as cumulation of origin, one-stop shops, trade in services, among others", stressed Minister Muñoz.
The ministerial conference will take place from this Sunday until Wednesday, December 13, and will be attended by nearly 3,500 representatives from 164 foreign delegations.
Within this framework, various associated events will be held, such as the ministerial meeting of the Group of Friends of Electronic Commerce, the informal meeting of the Group of Friends of MSMEs, the Symposium on Trade and Sustainable Development, the Business Forum of the National Ministry of Production and the International Parliamentary Mission, among others.
"The high convening of this 11th WTO Ministerial Conference demonstrates the great commitment of all member countries to strengthen the multilateral trade system, underscoring its importance for the world economic order", said Paulina Nazal, Director General of Direcon.
Chile and the World Trade Organization
The WTO is the only international body that deals with the rules governing trade between countries. Chile has been a member of the WTO since its founding on January 1,1995, and was previously a founding member of the General Agreement on Tariffs and Trade in 1947 (GATT 1947). In addition, Chile participates in the 42 committees and working groups that exist in the WTO.
"We have high expectations of this meeting. We mainly want to reflect the political message from the highest level of how the WTO is in place and has been able to strengthen the flow of goods and services from all our countries. In addition, in the Group of Friends of SMEs, an initiative coordinated by Chile, we hope to make a ministerial declaration as a powerful signal of support for SMEs and their participation in international trade", Nazal concluded.