Minister Muñoz attended a Chancellors meeting to analyze the situation in Venezuela: "We are still on time to prevent an intensification of the crisis"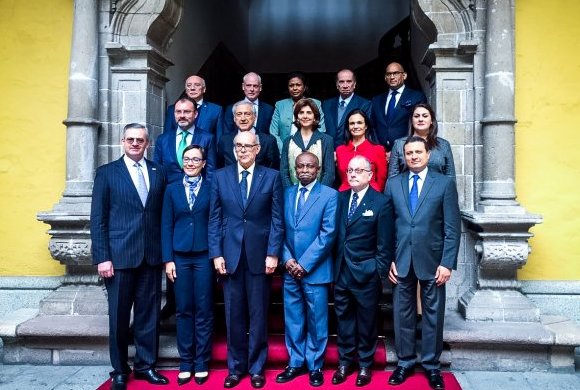 The Minister of Foreign Affairs, Heraldo Muñoz, took part today in a meeting of Foreign Ministers and Representatives of 17 Latin American and Caribbean countries to analyze the situation in Venezuela. The Minister qualified the meeting as "really important".
At the end of the encounter, the attendees subscribed a declaration that establishes, in first place, the non-recognition of the Constituent Assembly and the acts that emerge from it. Additionally, the document assures that there has been a democratic rupture in Venezuela and it reinforces that the Ministers will continue to coordinate in various areas. "It is likely that the next meeting of this instance will take place in the General Assembly of the United Nations" specified Minister Muñoz.
It was also decided not to support any Venezuelan candidacy to international organisms, whether they are regional or global. Also, it was determined to check with the European Union to postpone the ECLAC-EU meeting, which is scheduled to take place in October in El Salvador.
Furthermore, there is an explicit rejection of the violence, repression, any kind of military coup, internal coup, or forceful uprising. There is a repetition of the call for a pacific agreement between the parties through a believable dialogue, in hopes of ending the crisis. "We are in favor of dialogue, of negotiation" noted the Chancellor.
"It is a strong declaration and provision, but at the same time it has space to find a way towards dialogue. We are still on time to prevent an intensification in the Venezuelan crisis and that requires conversation, negotiation and this group is willing to do as much as possible in that sense" added the Foreign Minister.