Minister Meets with Council of Former Foreign Ministers and Advisory Committee: "Our sovereign territory is protected and will not be part of any negotiation"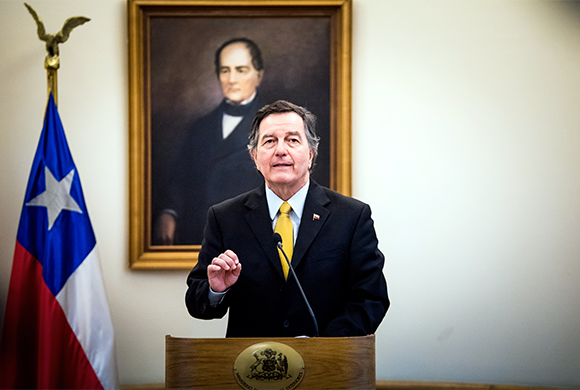 The Minister of Foreign Affairs, Roberto Ampuero, held a meeting today with the Council of former Foreign Ministers. In attendance were Carlos Figueroa, Alejandro Foxley, Heraldo Muñoz and the Minister of Social Development, Alfredo Moreno. Subsequently, he met with the Advisory Committee for Lawsuits before the International Court of Justice. In both instances, he addressed the final details, prior to the ruling, of the Bolivian lawsuit filed in The Hague.
The Secretary of State insisted that the sovereign territory of Chile "is protected and will not be part of any negotiation". In this regard, he indicated that Bolivia when it presented its lawsuit requested that Chile be forced to negotiate sovereign territory, for this reason, he assured that "if Chile is not forced to negotiate sovereign territory, it will be a terrible result for President Evo Morales".
In addition, he described as a "great turn" the latest statements of the Bolivian President, who "as affected by a kind of amnesia, says that he is content only with dialogue". In that sense, the Secretary of State added that "President Evo Morales, in these days, has forgotten what he said: that Antofagasta was going to be supposedly with this Bolivian trial, that flags of Bolivia were going to fly in our Pacific, that Chile was going to give sovereign territory to Bolivia".
Likewise, he pointed out that "Chile has always been willing to dialogue, to converse, within the framework and under the umbrella of the 1904 Treaty".
Regarding the meeting with the former Foreign Ministers, the Minister stressed that their presence shows "that Chile's foreign policy is a state policy, this means that it is a coherent policy, that it is a solid, stable and reliable policy".