Foreign Ministry Finalizes Program of International Diffusion Seminars 2017 in Puerto Williams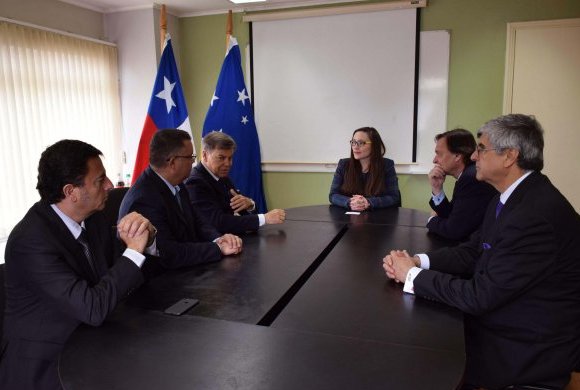 Within the framework of the Programme for the International Integration of Regions developed by the Directorate of Regional Coordination (DICORE), on Monday, December 4, the last International Dissemination Seminar of the year 2017 was held in Puerto Williams, an activity inaugurated by the Provincial Governor of Chilean Antarctica, Daniela Díaz; and the director of DICORE, Ambassador Konrad Paulsen.
The ministerial delegation also included Ambassador Isauro Torres, Director of Environment and Ocean Affairs (DIMA), APEC Executive Secretary Mario Artaza Loyola, and DICORE Deputy Director Carlos Núñez.
The seminar was attended by local authorities, heads of service and public officials from different departments, including the Mayor of the Municipality of Cabo de Hornos, Patricio Fernández; the Commander of the Beagle Naval District (DISNABE), and Maritime Governor of Puerto Williams, Captain of Naval César Quiroga; councillors and representatives of the Judicial Branch, the Yamana community; PDI and DISNABE officers, among other assistants. The topics discussed during the conference included the following presentations:"Main aspects of the Navy's strategic role in the Beagle Naval District";"Chile's Foreign Policy: Priorities of Agenda 2030"; and "Chile's Multilateral Policy and Commitments in the Framework of APEC 2019".
The visit to Puerto Williams began with briefings with Provincial Governor Daniela Díaz, and later with the DISNABE Commander, CN César Quiroga. Both presentations allowed the Ministry delegation to know in detail the main aspects that characterize the dynamic and varied activity developed by the inhabitants of Navarino Island, southern territory that is part of the archipelago of Tierra del Fuego.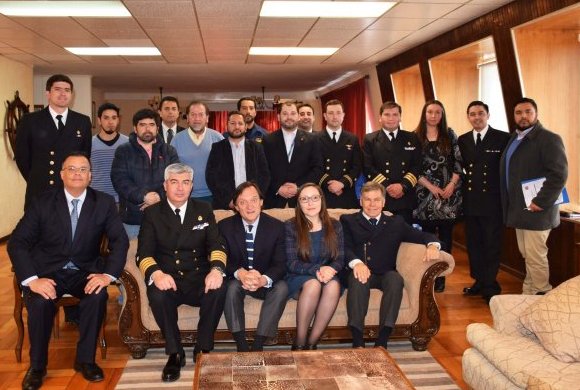 The program of activities also included a visit to the Omora Ethnobotanical Park, occasion in which Dr. Tamara Contador, researcher at the University Research Center of Puerto Williams under the UMAG, explained in the field the important work developed by the multidisciplinary team of professionals in this place, scientific study work that is also projected to the southern end, including Chilean Antarctica.
Finally, the delegation visited the company White Land, a marine products processing plant (centolla and spider crab), whose production mainly supplies the markets of China, Taiwan and the USA. Jorge Ramirez, manager of the Puerto Williams branch, explained the characteristics of the company's productive process and, in particular, he referred to the strict controls that the capture of crustaceans and how vital this is for the conservation of the species in the southern end of Chile.