Foreign Minister Muñoz took part in the opening of the First Binational Chile-Peru Cabinet and highlighted the condition of the bilateral relation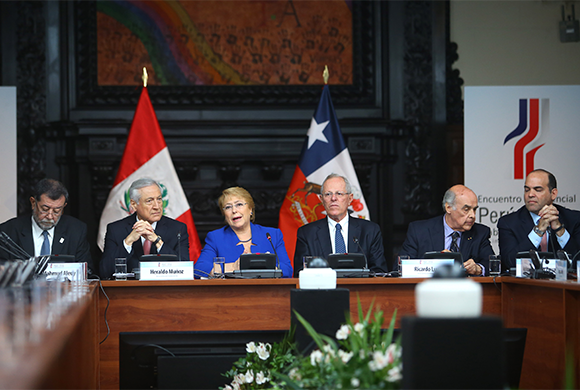 Minister of Foreign Affairs, Heraldo Muñoz, took part this morning in the opening of the First Binational Chile-Peru Cabinet and highlighted the importance of this initiative "within the historic track record of our relations". The encounter, which took place in the Peruvian Palace of Government and was led by the Presidents of both countries, Michelle Bachelet and Pedro Pablo Kuczynsky, had the objective of bringing together the Ministers of different portfolios from both countries so that they could discuss their joint agenda and strengthen the bilateral relation.
The Binational Cabinet is focusing on five main working groups: social issues and culture for integration; defence and security; foreign trade, investment and tourism, and technological and scientific cooperation; environment, sustainable growth and energetic and mining matters; and infrastructure, development and border integration.
In this respect, the Minister pointed out in his statement that "the methodology encompassed within these five core topics reveals the level of densification and interdependence reached by the relationship between our countries and it serves as an example of how a bilateral association can be enriched when there is political will and trust".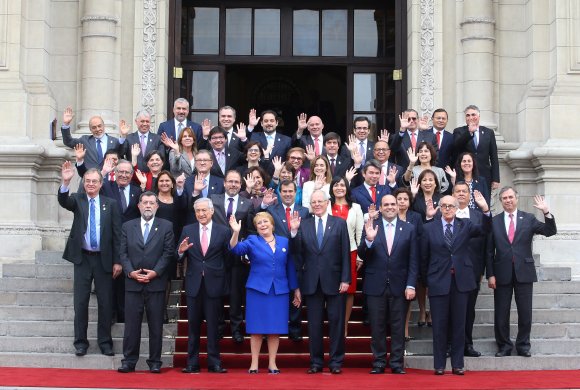 During the evolution of the Binational Cabinet the Ministers agreed to work on 119 projects stated in a Working Plan. "The amount and diversity of the projects really enlighten us on the robustness of our relationship" He explained that the agreement involves follow-up mechanism and a way to verify the engagements.
The Foreign Minister declared that "our work reveals the existence of a mutual understanding: we can learn from one another and face challenges only if we act in a joint and coordinated manner". He also added that "this encounter expresses the will of our Presidents to boost cooperation, with our sight set on the future, and their determination to face the issues and challenges we have in common and that unite us in this uncertain world".
"We accept the challenge of projecting the Chilean-Peruvian relationship in light of the agreements, challenges and agreed projects that tale shape in this Binational Cabinet" finalized Minister Muñoz.