Foreign Minister Muñoz presents in the World Economic Forum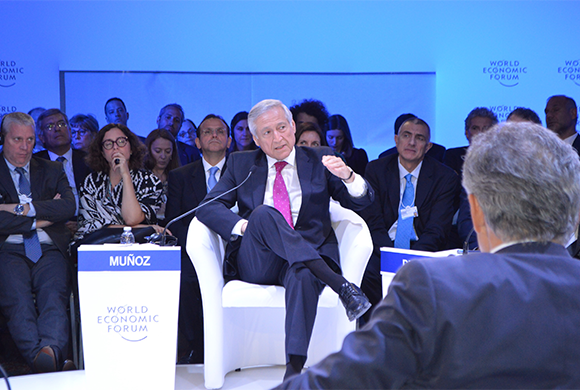 The Minister of Foreign Affairs, Heraldo Muñoz, participated in the panel: "The Unexpected Push for Regional Integration: How is Latin America advancing integration in the face of the new hemispheric context?" in the World Economic Forum on Latin America 2017 held in Buenos Aires, Argentina.
The Minister coincided with Idelfonso Guajardo, Economy Minister of Mexico; Marcos Pereira, Minister of Industry, Trade, and Services of Brazil; and Matías Eliaschev, CEO of Lazard on this panel. The moderator was Gustau Alegret, Director of US News.
This twelfth reunion of the World Economic Forum has as a central theme "Stimulating the Entrepreneurship and Development in the Fourth Industrial Revolution". The meeting gathered a distinguished group of global and regional leaders in the governmental, business and civil level. All of them shared their visions on how to construct an inclusive future of development and growth for Latin America.