Foreign Minister and the arrival of Syrian refugees to Chile: "They will have a better life in our country"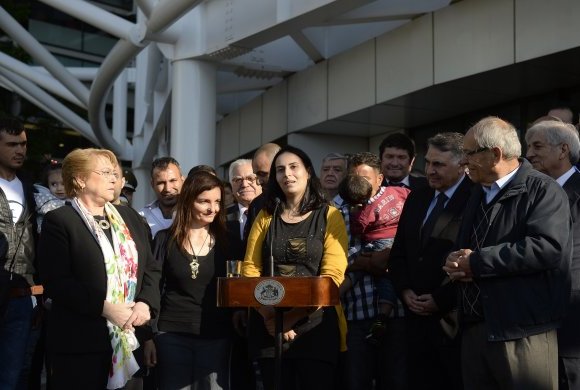 The Undersecretary of Foreign Affairs, Edgardo Riveros, today accompanied President Michelle Bachelet to Arturo Merino Benitez International Airport to welcome 66 people from Syria who will be given refuge in Chile. In total there are 34 adults and 32 minors, belonging to 14 different families.
Half of them will live in Villa Alemana and the other half in Macul, in houses that have already been rented and arranged to receive them, through a Collaboration Agreement signed by the Home Office with these towns.
"Our desire is that they begin, little by little, to leave fear, pain and uncertainty behind. We know that they have a difficult history, and what we want is for them to find in our country a land that welcomes them with friendship, with good will, so that they can rebuild their history and build their families in peace and security", stated the President after receiving them.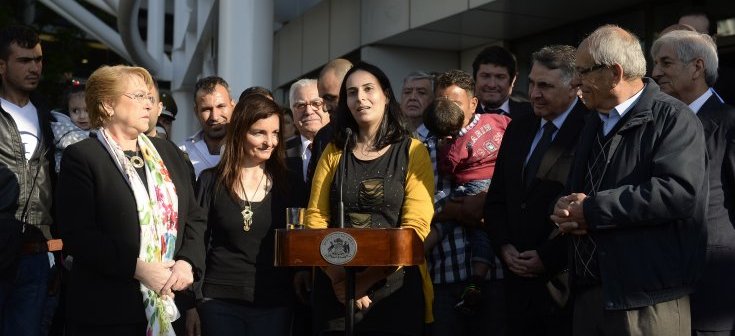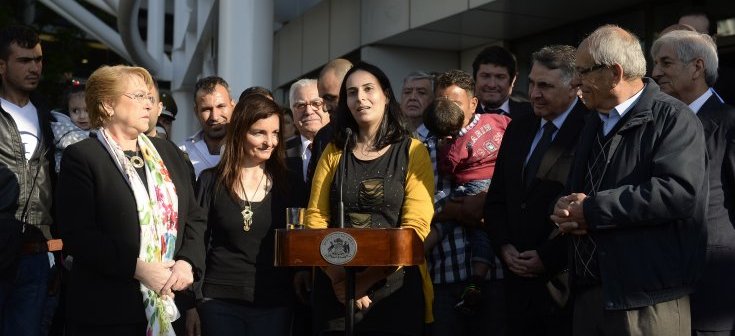 The pledge to receive refugees from Syria was announced by President Bachelet at the United Nations General Assembly in 2015, when she announced the Syrian Refugee Resettlement Programme.
Among the different measures included in this plan are the monthly subsistence allowance, according to family composition; intensive language learning for adults during the first three months; school integration for children, with specific support; health through enrolment in FONASA; orientation towards economic and labour autonomy with training, identification of employment opportunities and micro entrepreneurship funds; long-term housing; and attention to special cases.
The Chancellor Heraldo Muñoz, pointed out that "the Ministry of Foreign Affairs has been working for a long time on this task, which has been accomplished to a large extent, together with the Home Office and with the United Nations High Office for Refugees and the International Organization of Migration".
"We believe that they will have a better life in our country and we know that this is a contribution, perhaps not all the contribution we would like to make, but a significant one that we are making to the international community", added the Secretary of State.