Dancers and representatives of the Easter Island participated in The XII Festival of the Pacific Arts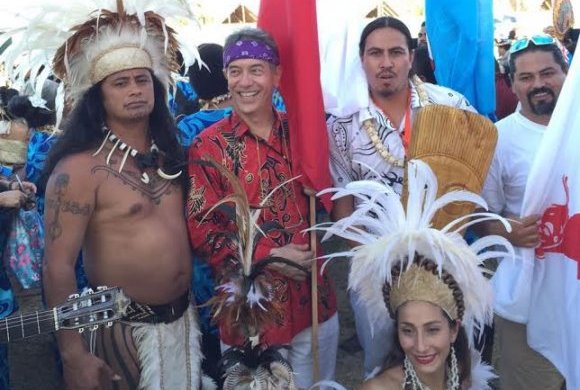 In the context of the inaugural ceremony of the Pacific Arts Festival , which is taking place in the Guam Island, the Rapa Nui ballet group had a successful participation.
Through a joint effort between the Ministry of Foreign Affairs, the Government of the Easter Island and the National Council of Arts and Culture, Chilean musicians and dancers participated in the event, which is held every four years and is considered as the major expression of the oceanic cultures around the world.
The ballet group "Rapa Nui" is a mixture of several groups of dancers in the Easter Island. The performance was attended by 15.000 people and was televised in all the Pacific Islands, spreading a message of friendship from the Chilean coast to everywhere in the East Pacific region.
During the event, the organization greeted the Governor of the Guam Island and gave him an AO (Easter Island's traditional cultural symbol of the Ariki). The group of dancers, who represented Rapa Nui, was coordinated by the member of the municipal council, Mai Teao and chaired by Diego Velasco, Assistant Director for Asia Pacific at Ministry of Foreign Affairs of Chile.