Chancellor sends off Chilean Antarctic Expedition 54: "Our government has a strong Antarctic commitment"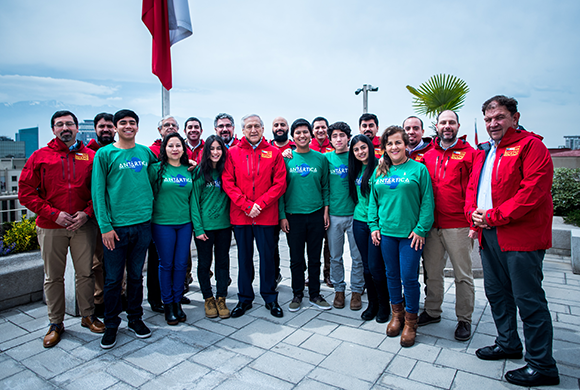 Within the framework of the celebrations of the "Chilean Antarctic Day" to be commemorated on November 6, Chilean Foreign Minister Heraldo Muñoz led the farewell ceremony of the Antarctic Scientific Expedition 54 (ECA54) and the Antarctic School Expedition.
The group is made up of 14 scientists and 10 students from high schools and schools that won the Antarctic School Fair (FAE), and their professors, as part of the Antarctic Education Program of the Antarctic Institute of Chile (INACH), which seeks to promote the valuation of national scientific development, knowledge, respect and commitment to the Antarctic continent, as well as the creation of a community of Chileans who understand the importance of protecting this territory.
The Antarctic School Expedition will take place between 10 and 15 December on King George Island, and it will involve the winners of the FAE. This initiative has attracted the attention of several Antarctic programs as a successful and comprehensive model for scientific dissemination and assessment of the Antarctic environment.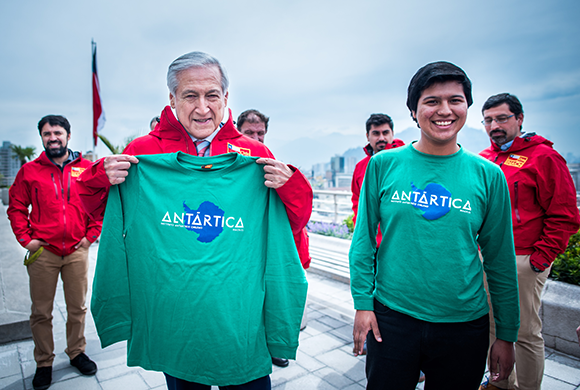 "Our government has a strong Antarctic commitment. This is reflected in this year's drafting of the new National Antarctic Policy, aimed, among other objectives, at defending our rights and interests; consolidating our leadership and influence in the Antarctic Treaty System; protecting the care of the environment; ensuring the sustainable use of the White Continent; and, of course, developing scientific research", said the Secretary of State.
During this Antarctic season, the National Antarctic Science Program will reach the historic figure of 100 scientific projects in progress, 45 of which will develop activities on the ground, which will mean mobilizing more than 200 national scientists to different parts of the peninsula in 2,000 kilometers from the Julio Escudero Base in the north to the Union for the south glacier.
"Chile will develop logistical and scientific cooperation with 17 countries, including the United States, United Kingdom, China, Argentina, Brazil, Korea, Colombia, Italy, Uruguay and Spain. In addition, INACH bases and three shelters will be used, the laboratories of two bases operated by the Armed Forces; three Navy ships; airplanes and helicopters. In addition, scientists from other countries such as Poland and the Czech Republic will work in at least four camps with scientists", concluded Chancellor Muñoz.