Chancellor Muñoz participates in WTO Ministerial Conference and proposes to create a work programme with MSMEs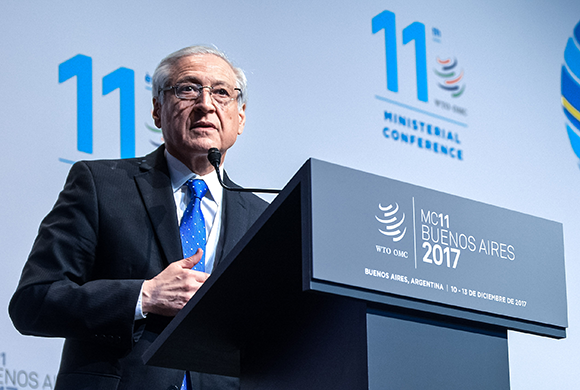 The Minister of Foreign Affairs, Heraldo Muñoz, is in the city of Buenos Aires, participating in the XI Ministerial Conference of the World Trade Organization (WTO), which will run until December 13.
During the day, the Secretary of State participated in the plenary session of the body and led the meeting of the Informal Group of Friends of MSMEs in the WTO.
During the first activity, Foreign Minister Muñoz reiterated Chile's firm and permanent commitment to the rules-based multilateral trading system. He pointed out that Chile's experience in international trade "is an example of the positive effects that opening up and insertion in the global market can produce, based on WTO rules". In that sense, he added that "this process of trade liberalization, combined with active social policies, has led to greater welfare for our population. That is why we intend to leave this Conference with an even stronger WTO".
In addition, as coordinator of the MSMEs Group, which includes members from different regions, sizes and levels of development, he made "an appeal to ministers to approve the creation of a Work Programme to define, together, how the WTO will be able to strengthen this sector, which represents more than 90% of companies and 70% of employment in our countries".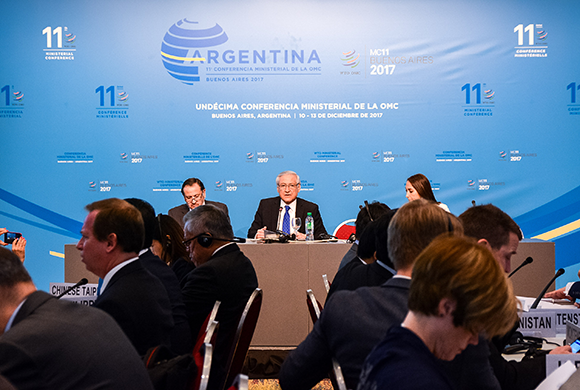 In this context, and subsequent to the plenary, the Minister headed the Ministerial Meeting of this group, with the aim of promoting a draft ministerial decision to establish a Work Programme on MSMEs. This organization was created in May 2017 with the aim of promoting an informal dialogue in the organization on the dynamics of MSMEs and the various challenges they face.
The Chancellor pointed out that 82 countries are committed to this group: "firstly, because micro, small and medium-sized enterprises account for 70% of job creation in our countries; and secondly, because they face obstacles to participate in international trade and they need to be eliminated".
He stressed that the ministers will refer to this issue in their speeches in plenary, "and we will talk to those who may have doubts about the creation of this programme within the framework of the WTO. We don't want to add more bureaucracy or committees, but we want to emphasize the cross-cutting importance of small, micro and medium-sized enterprises".