Chancellor at ASEAN-Pacific Alliance meeting: "Chile is committed to taking concrete steps to strengthen economic and trade relations"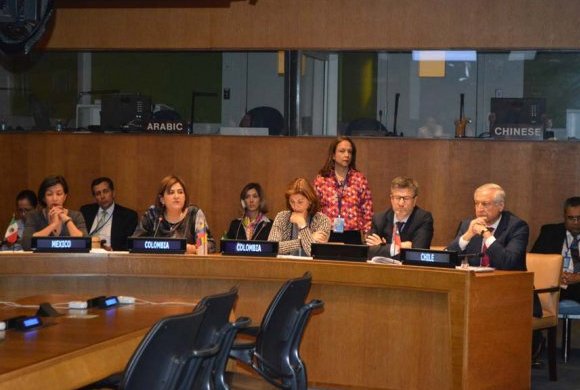 As part of his intense agenda in New York, in the framework of the 72nd United Nations General Assembly, Chancellor Heraldo Muñoz participated in the Ministerial Meeting between the Pacific Alliance and the Association of Southeast Asian Nations, ASEAN.
The meeting was also attended by representatives from Peru, Colombia, and Mexico, who together with Chile are part of the Alliance.
During his speech, Minister Muñoz highlighted the relations between the two regional groups: "Chile is committed to taking concrete steps to strengthen economic and trade relations between the Pacific Alliance and the Asia-Pacific region. We want to move forward with ASEAN as a whole and with its member countries as strategic allies. We welcome this opportunity to hold this ministerial-level meeting today", he said.
In addition to his participation in this forum, the minister held a bilateral meeting with his Hungarian counterpart, Péter Szijjártó, and Iranian Foreign Minister, Mohammad Javad Zarif.
In the prelude to these meetings, Chancellor Muñoz accompanied President Michelle Bachelet in her last activities in New York. The day began at the headquarters of the Council on Foreign Relations, where the President spoke about Chile's foreign policy and its strategy of global insertion, within a changing and challenging scenario.
Subsequently, the head of diplomacy attended the event "Children's participation and the 2030 Sustainable Development Agenda" where the Head of State highlighted the participation of children in the implementation of Agenda 2030 and shared Chile's experience with the initiative "I express my opinion, it is my right", which will be replicated in other United Nations countries.