Chancellor Ampuero at the launch of the Responsible Traveller campaign: "Not knowing the legislation of another country does not exempt you from any responsibility"
The Minister of Foreign Affairs, Roberto Ampuero, arrived at the Comodoro Arturo Merino Benítez International Airport, together with the Director General of the PDI, Héctor Espinosa, to launch the Responsible Traveller campaign.
The initiative seeks to provide Chileans who plan to leave the country during the September holidays with a series of recommendations for both before they leave and during their trip. The call is to be informed of the requirements that must be met at the time of travel, the rules and laws that must be met, to check that your passport is valid, if they need a visa, how long the visa is valid, among others.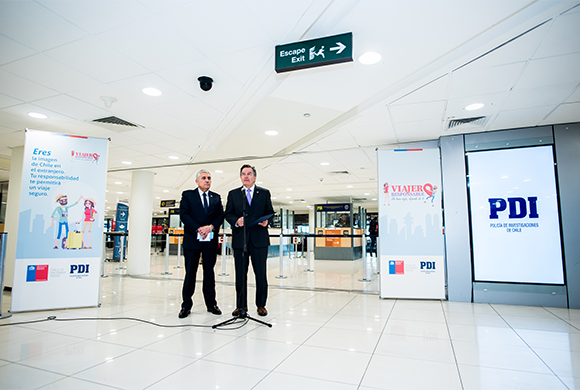 Chancellor Ampuero pointed out that "during the past year, 729 Chileans were declared ineligible in various countries, because their passports were not up to date, they were about to expire or some other type of impediment to entry". Along the same lines, he indicated that, also during the last year, "in the 140 Chilean Consulates abroad, more than 4,300 safe-conducts were delivered to Chileans in order to return to our country, and almost 300 consular passports".
He also recalled that "there are things that are possible in Chile and things that are not possible in other countries, and we must be aware of that. You have to know that cultures are different, that laws are different. And it is very important: not knowing the legislation of another country does not exempt you from any responsibility. You cannot claim ignorance of the law, nor can you claim in another country that the law is different in yours".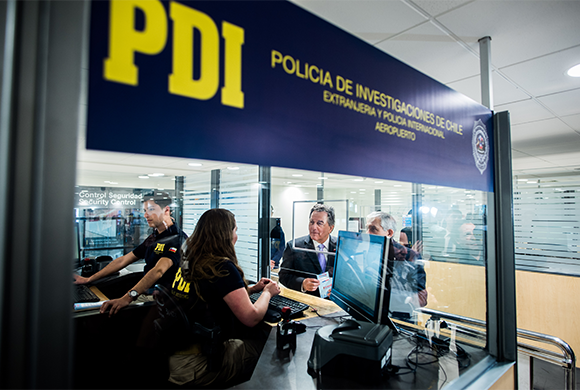 He pointed out that even though consulates will always assist Chileans, "the consulates of Chile and Chile as a country cannot pay for lawyers' fees or medical expenses, nor can they change the decisions made by the authorities regarding you in other countries".
Finally, the Minister called on all of you to visit the website www.chilevacontigo.cl to review all of these recommendations.